Dustforce will clean up on Vita, PS3 and Xbox 360 in January
Priced at €9.99 / $9.99 with crossplay and cross save support.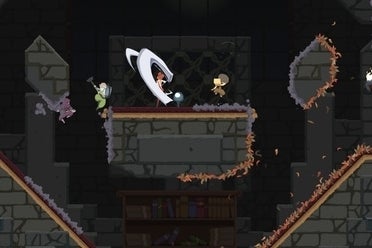 Hitbox Team's score-attack platformer Dustforce is heading to Xbox 360, PS3 and Vita this January, publisher Capcom has announced.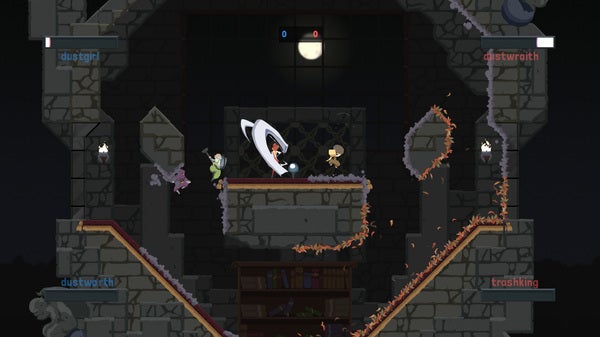 The console version will cost €9.99 / $9.99, and the PS3/Vita ports will support cross saves and crossplay, meaning players on each Sony platform can play with each and transfer their saves back and forth. Curiously, Cross-Buy isn't mentioned, so it's unclear if buying it on one Sony platform unlocks it on the other. We're looking into it, but wouldn't hold our breaths.
The console version of Dustforce will feature over 50 stages, up to four-player multiplayer and online leaderboards. Additionally the Vita port will have ad-hoc support, while the PS3 version will sport replay saves.
"It's hard not to admire the pat precision of the controls or deny the transcendent joy of a high-ranking run," wrote EG-contributor Marsh Davies in his Dustforce review. "Those with an addiction to high scores will love the many hours they spend smashing themselves repeatedly against the levels' pitiless design."
See how the console port of Dustforce is coming together in the new trailer below.