Hohokum dev's Super Exploding Zoo is the cutest, saddest thing
Playable next week at EGX.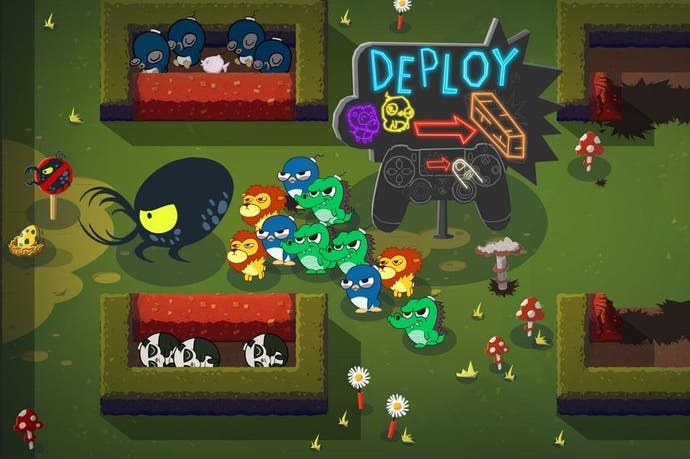 Hohokum and Frobisher Says developer Honeyslug has detailed its upcoming PS4 and Vita title Super Exploding Zoo - a game in which you control a herd of adorable animals in an effort to stop an alien menace... by blowing up next to them.
Described by Honeyslug on the PlayStation Blog as an "arcade-y tower defence-y explode 'em up," you're tasked with guiding a gang of exploding animals across 80 stages. There will be over 30 different types of critters to unlock across nine skill classes and each has their own unique abilities. Meerkats can dig, llamas can spit missiles, crocodiles can operate as a lily-pad to assist with moat traversal, and pandas can bounce into multiple foes before going boom.
There will also be a cross-platform multiplayer mode where players rush to breed the biggest herd they can, then annihilate each other by slamming into them.
Super Exploding Zoo will be playable at EGX London, the expo hosted by our parent company Gamer Network, on 25th-28th September at Earl's Court.