Torchlight dev announces release date for Hob
Looks hot.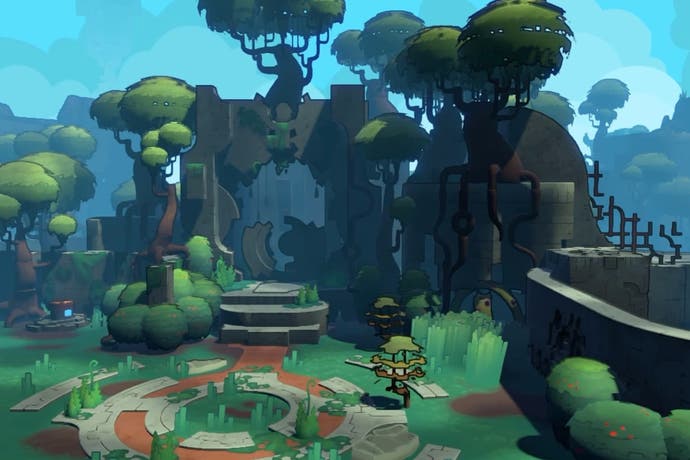 Developer Runic Games has finally revealed the release date for Hob.
It's been two years since the wordless adventure game was announced and we now know it will come out on 26th September on PlayStation 4 and PC.
The news was revealed via a trailer on the PlayStation blog, with six facts players may not have known about the game.
Hob is the latest from the Torchlight and Torchlight 2 developer. However, Hob is a far cry from Torchlight's traditional RPG style. Hob sees players exploring stunning landscapes, while solving puzzles and ultimately trying to repair their planet.
In May, Eurogamer's Christian Donlan played a demo of the game and was intrigued by it, likening the title to Zelda.
"The puzzles are wonderfully tactile, hinging on things that can be grabbed and pulled around to great consequence," Donlan wrote. "Switches are huge, and they move hulking stone bridges that move on neat rails. It's the kind of game where you solve a single puzzle by tackling separate elements, each one with its own twist. A lot of the time, you'll be powering up a vast bit of machinery one section at a time, the world around you changing drastically as a result of your actions."
Pre-orders are now open for PS4, with the title costing £15.99 or £12.79 for PS Plus members. Those who pre-order the game on PS4 get the Hob World Raise Dynamic Theme for free.