Hideo Kojima shows off his fancy new studio
Going indie.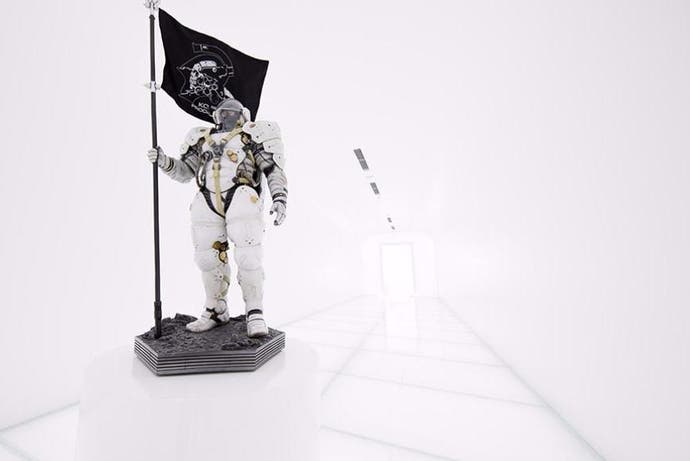 Now superstar video game designer Hideo Kojima has gone indie, he's faced with running his own studio. And what a studio it is.
Overnight Kojima unveiled the new Kojima Productions office in Tokyo, Japan - and it is fancy indeed.
Courtesy of pictures published to the Kojima Productions website, we can check out the entrance to the office, which comes complete with astronaut / samurai flag holder man. There's the spacious kitchen, where Kojima hopes staff will casually chat about game development. There's this hallway, complete with framed posters of Kojima's work. There's a meeting room, where Kojima will no doubt make perfectly reasonable demands of his staff. There's a space-age mo-cap studio, in which Kojima will create the cutscenes for his new films. And finally there's this room, which looks like it's lifted from a Black Mirror episode.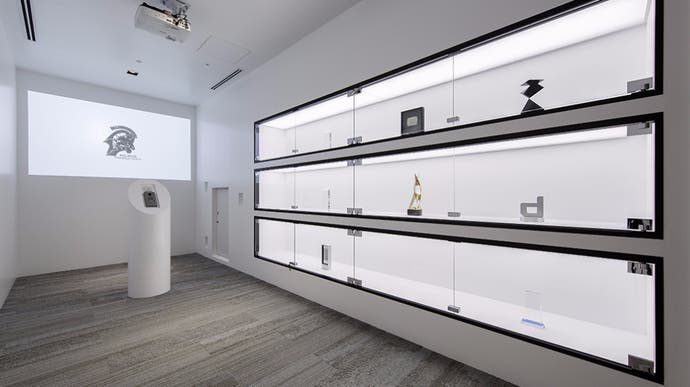 Kojima established his new studio back in December 2015 after splitting with Konami. The brains behind Metal Gear has spent year since building the office, filling it with staff and deciding what game to work on. That game is Death Stranding.
The BBC visited Kojima's office and made the video, below about it. So yes, the images above depict a real place. They're not FOX Engine renders.
Apparently Kojima was inspired by our very own Media Molecule, which he visited during his post-Konami victory lap around the development industry. As you can see the two offices have much in common.
Kojima said 2017 is the year Kojima Productions, which is built to accommodate 100 staff, will take off. I wonder when we'll be playing Death Stranding?