Hideo Kojima confirms Metal Gear Solid 5 built using Fox Engine - report
"We have not yet finished with Solid Snake."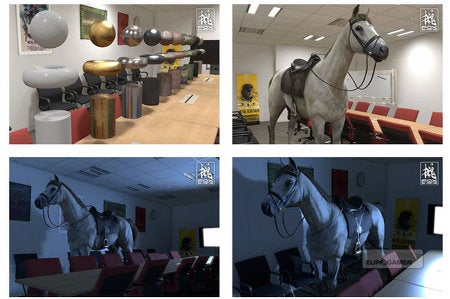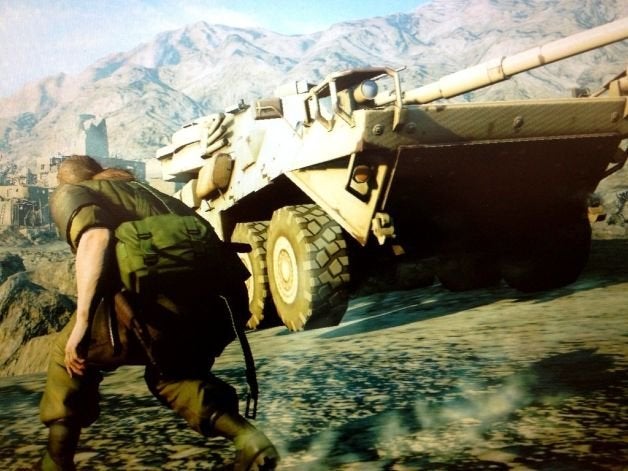 Hideo Kojima has confirmed Metal Gear Solid 5 will be built using the Fox Engine - according to a new interview.
The legendary Japanese game developer told the July issue of French magazine IG (via Gamekyo) that Metal Gear Solid 5 is indeed in the works, and hinted that Solid Snake may be in it.
We've had our French colleagues at Eurogamer.fr (Sweden lol) look over the report and they told us the following:
Hideo Kojima confirms MGS5 but we don't know if the project is at the beginning or well in progress, and we don't know if Kojima will be in charge.
MGS5 will use Fox Engine. The [Fox] demo showed wasn't in-game but only an internal demo for showing lights.
MGS5 will be more of an infiltration game, with characters who can interact, as seen in Deus Ex: Human Revolution.
At the end of the interview, Kojima said he can't say more because the PR Ninja girl behind the door will cut him into little pieces if he talks too much.
Will Solid Snake be in MGS5? "We have not yet finished with Solid Snake, despite the fact that I wanted to let him die at the end of Guns of the Patriots," Kojima said in the interview.
Konami declined to comment when contacted by Eurogamer.
Late last year Kojima revealed some of his ideas for Metal Gear Solid 5 - one of which was to set the game in the invasion of Normandy.
The Japanese game designer pitched the idea to his Kojima Productions staff as he was working on another unannounced game - presumably the mysterious Project Ogre.
"Metal Gear Solid 4 wrapped up in 2008, and the dev team took post-project time off right after that," Kojima revealed. "But, of course, we were in a situation where we had to start planning for MGS5. So I started coming up with several ideas.
"I had several ideas for a game featuring The Boss and the Cobra Unit during the invasion of Normandy. I then handed these plans over to the team so they could take over and make the game.
"I presented my ideas to the team during the summer of 2008. However, simply dropping MGS5 on the younger staff members was a bit heavy and there was resistance to doing it without my involvement."
According to Metal Gear Solid lore, The Boss was the mentor of Naked Snake and the founding leader of the Cobra Unit, which was disbanded at the end of World War 2.
It was after Kojima made his MGS5 pitch that the idea of creating a spin-off - Metal Gear Solid: Rising, now Metal Gear Rising: Revengeance - emerged.
Kojima has said on his Twitter page that a stealth-based Metal Gear Solid sequel - presumably Metal Gear Solid 5 - will one day release.
In February 2012 Kojima Productions began hiring for the game, set for release on PC and "high-end consoles".