Here's when you can try Rock of Ages 3: Make & Break for free
Roll up, roll up.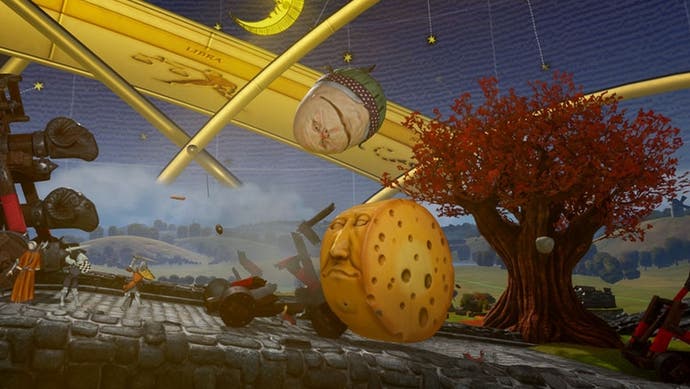 An open beta for Rock of Ages 3: Make & Break will go live on 9th June, 2020.
Initially restricted to Steam on PC, the beta test will then be extended to include consoles on 23rd June, 2020.
Described as a "competitive tower defense and arcade action rolled up with [developer] ACE Team's quirky, Monty Python-esque humour into one giant, creative game for the ages", the game is expected to release on Nintendo Switch, PC, PlayStation 4, Stadia, and Xbox One on 21st July, 2020 after its original release date, 2nd June, was delayed. This third instalment includes a single-player campaign, a four-player multiplayer mode, and couch co-op, too.
"Jump into the expansive, gut-busting story for an eclectic adventure featuring bizarre and irreverent takes on legendary characters, or for the first time, create and share your own levels to compete with friends and strangers online in a real-time mix of hectic tower defense and epic boulder-racing arcade action," the developer says on the official website.
Interested? Head on over the publisher Modus' website and sign up for a beta code (thanks, PCGN).