Here's when Destiny 2 Trials, Iron Banner and Xur return
The life exotic.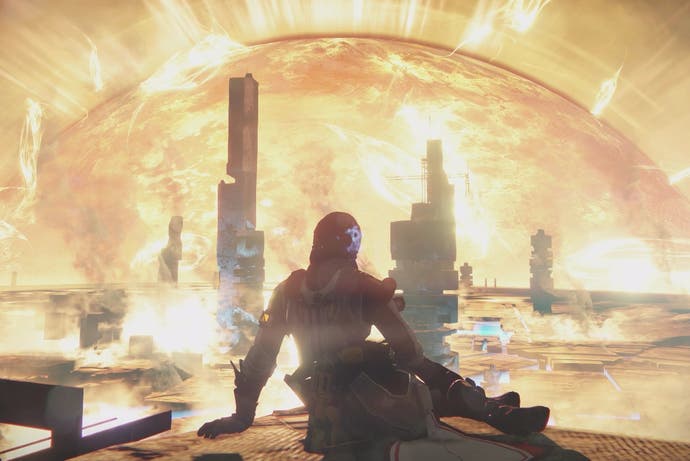 Started playing Destiny 2? Developer Bungie has now laid down a roadmap for which in-game events will happen next.
Weekly player-versus-player event Trials will launch in Destiny 2 next Friday, 15th September, with a new name. No longer Trials of Osiris, this will be Trials of the Nine - but it remains to be seen how this will be reflected. Still, expect endgame-quality loot.
(That's after the Leviathan raid launches next Wednesday, as previously announced.)
After that, travelling space merchant Xur (himself an agent of the Nine) will visit Destiny 2 for the first time next Friday.
That's right, Xur will not visit Destiny 2 today. Tueday 26th September brings something called the Faction Rally, which will likely see the return of the Future War Cult, Dead Orbit and New Monarchy factions present in Destiny 1. It sounds like a university society fair event where each may court your allegiance.
Looking ahead to next month, October will see the return of monthly multiplayer tournament Iron Banner, as well as "new ways to have your prestige tested in the Raid" which sounds like raid challenges.
After a particular exotic quest or just want to know how to unlock all your subclasses? Eurogamer's Destiny 2 guides are here to help. And if you're itching for more information on Xur, our weekly where is Xur page has some ways you can prepare for the vendor's arrival next week.