Here's what happens when you recycle video game plastic boxes
That's a wrap.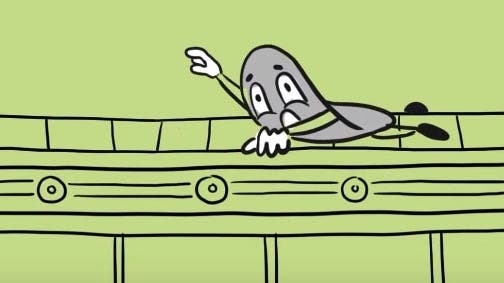 Can you bin a plastic game box and not feel like you've hurt David Attenborough in the process?
Maybe you're having a clear out. Maybe you're downsizing your physical game collection now you've subscribed to Xbox Game Pass. Or maybe you have bought Stadia...
Video games might be moving away from living on plastic discs in plastic boxes, but it's still a worthwhile question to ask. Helpfully, the latest video from People Make Games, presented by some guy named Chris Bratt, asks exactly that.
While recycling a plastic game box is possible here in the UK, it's not obvious or particularly easy to do so - and it's clear we still have a long way to go before all waste plastic is recycled. Before it all gets too glum, here's Chris' happy face to tell you all about it: