With football cancelled, teams are taking to video games to play postponed fixtures
"For a moment I thought they had lifted the ban."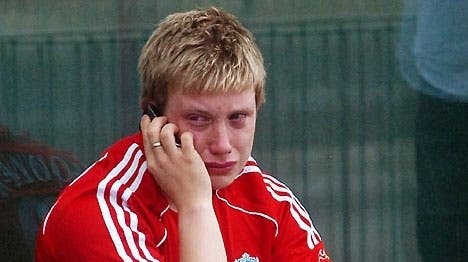 The coronavirus outbreak has put a halt to real-world football across the globe - and in the UK teams are taking to video games to give their fans something to cheer on instead.
After the FA, Premier League, and EFL collectively agreed to postpone games until 3rd April, teams across the land got creative with their social media accounts - and some began showing live football of the virtual kind.
Premier League team Watford simulated their match against Leicester City in Football Manager 20 - no surprise, really, given Watford are sponsored by Sports Interactive's hugely popular game. The video of the match below has been viewed over 700,000 times on Twitter, which isn't bad at all.
Dropping down to the Championship, promotion hopefuls Leeds let FIFA 20 decide the result of their postponed fixture with Cardiff. The video had 161,000 views on Facebook, and Leeds' Twitter account jumped on goals just like they would do in real life. The comments are fun, too. Facebook user Tony Barker said: "For a moment I thought they had lifted the ban."
Southampton did something similar to replace their cancelled game against Norwich, with a superfan playing a game of FIFA 20 streamed live to tens of thousands of people.
League One team Gillingham decided to simulate their postponed match against Fleetwood Town in FIFA 20 - and won 16-0. Easy?
It's not all video games, either. Manchester City and Southampton squared off in a cute Twitter tic-tac-toe battle. (Southampton used the opportunity to post a link to the NHS website.)
Back in the Championship, Hull challenged the Bundesliga's Bayer Leverkusen to a game of Connect 4.
But it looks like League Two side Leyton Orient are putting in the real work on the virtual football pitch. They've challenged teams across the world to join their FIFA 20 "UltimateQuaranTeam", which is one of the worst words I've ever had to say in my head.
They're hosting a live draw on Tuesday and they've had so much interest they're thinking about extending it to more teams. Even Man City are getting stuck in.
🙌 Good morning everyone!

Early this morning, we hit the 64 mark, as reigning Premier League champions @ManCity registered their interest!

Since then, we've had 5 more teams try to get in...

So we have two options for you to decide where we go next with this...

👇 pic.twitter.com/QeEL8WAOJN

— Leyton Orient FC (@leytonorientfc) March 16, 2020
Improbably, actual real-life football commentator Guy Mowbray has said he's available for commentary.
Amid the coronavirus outbreak and increased self-isolation, more people than ever are playing video games. Steam hit the 20 million concurrent players mark over the weekend, and Football Manager 20 broke its Steam concurrents record with an incredible 89,864 playing at the same time.