Here's when we'll get to play Anthem's upcoming open and 'VIP' demos
Anthemic.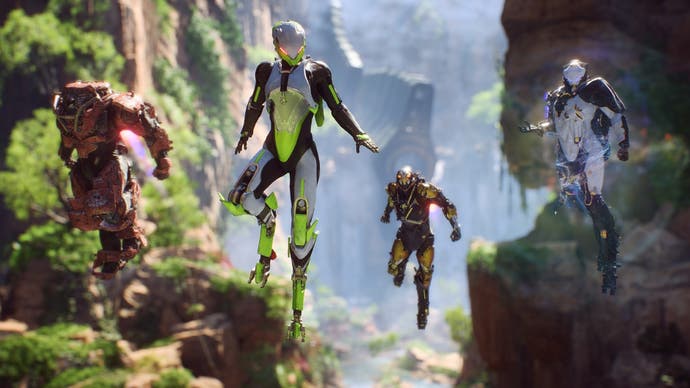 Electronic Arts has announced two upcoming demos for BioWare's ambitious sci-fi shooter, Anthem.
An open beta, available to all, will run on PC, PlayStation 4, and Xbox One from 1st - 3rd February, 2019.
If you're keen to get in on the action a little earlier, though, a separate "VIP" demo will be available from 25th - 27th January, 2019, for pre-orderers, EA Access subscribers, and Origin Access subscribers. Alternatively, you can sign up for the Anthem newsletter for a chance to secure a VIP code, too. Early adopters will also get an "exclusive" VIP Demo item to "show you were one of the first to play".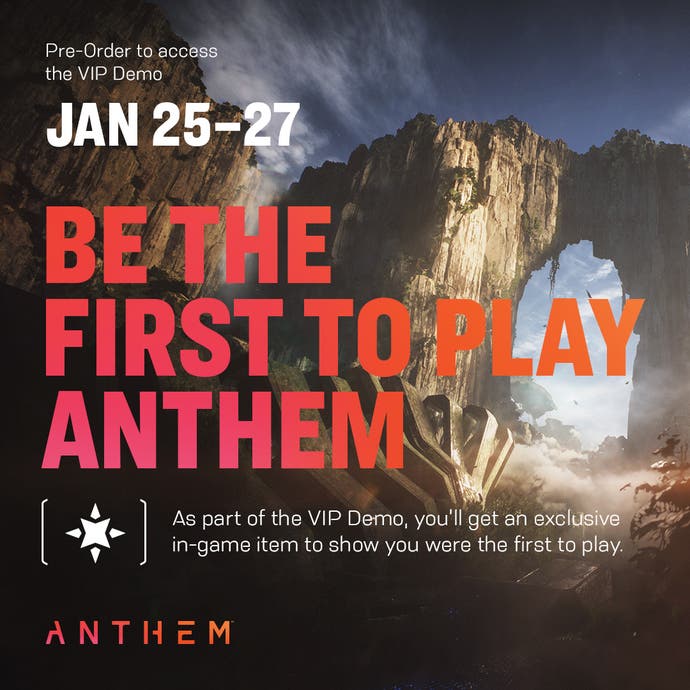 Anthem launches on 22nd February, 2019, for PC, PlayStation 4, and Xbox One. Early Access begins on February 15 for Origin Access and EA Access members.
In other BioWare news, the studio recently dropped a very brief teaser for the next Dragon Age game at The Game Awards 2018. While we had a feeling the teaser was coming, we did not, however, expect the return of Dragon Age: Inquisition character Solas.