Here's Fallout 4's Chryslus Rocket '69 car, in Forza 6
Vroom!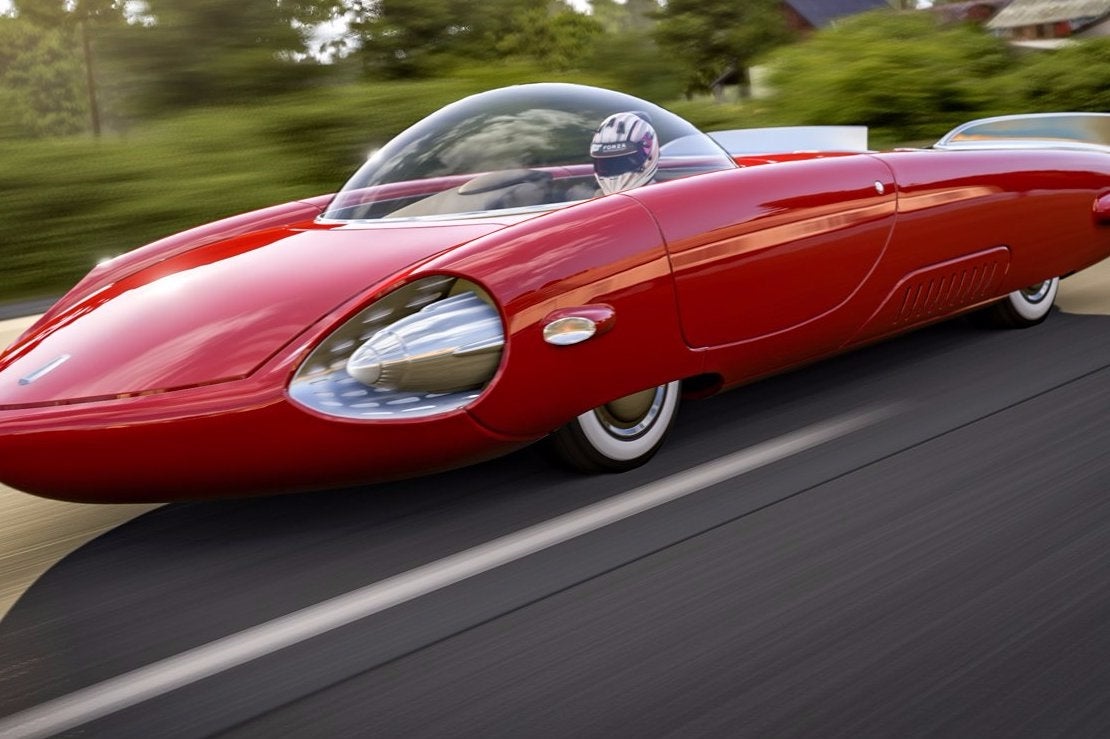 Last year a Fallout 4 version of the 1956 Ford F100 was sent to Forza 6 players. Today, it's the Chryslus Rocket '69's turn.
The video, below, shows off the fictional car in action in Microsoft's Xbox One racing game. The '69 was built for cruising the highways and byways of the pre-apocalypse, and so is micro fusion-powered. Vroom!
Here's the official blurb:
It sounds like fun!
Codes for the Chryslus Rocket '69 are being sent via Xbox Live messages to those who have played either Forza Motorsport or Fallout 4 on Xbox One. Microsoft's sending millions of codes out, so it may take up to seven days for them to arrive. If you buy either game between 14th April and the end of the month, you'll get your code early May.