Forza 6 gets Fallout 4 cars
Vroom!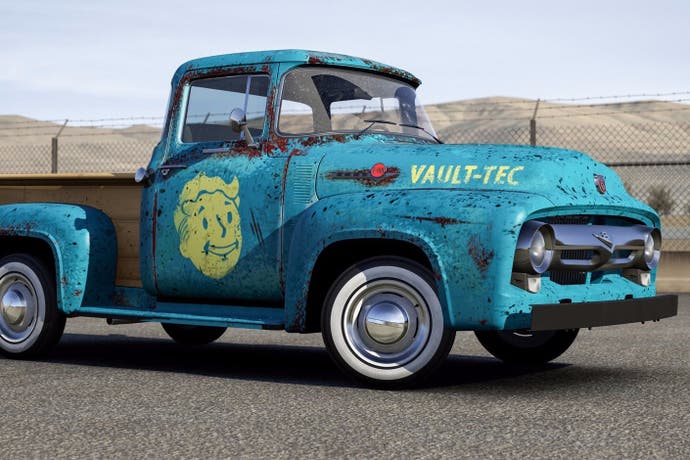 Here's a video game cross-brand promotion we didn't expect: Fallout cars in Forza.
More specifically, a Fallout 4 version of the 1956 Ford F100 will be sent to Forza 6 players today.
Then, in 2016, players of Fallout 4 on Xbox One get the Chryslus Rocket 69, a fictional car from the Fallout universe.
The video, below, shows off the F100 in the style of one of Fallout's educational clips. It's pretty cool!