Heavy Rain: Director's Cut announced
DLC, soundtrack and bonus content bundled in.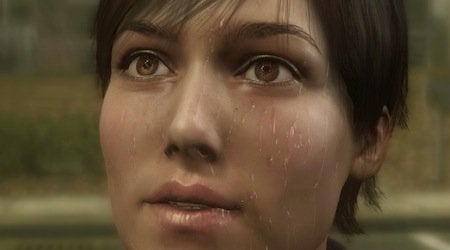 Heavy Rain: Director's Cut launches in the US for PlayStation 3 on 8th November, Sony has announced.
As well as the original game, the re-release includes the following extras, as listed on the PlayStation Blog:
Heavy Rain Chronicles: Episode 1 - The Taxidermist DLC
Original videogame score by award-winning film and television composer, Normand Corbeil (16 tracks)
New front-end menu and interface with built-in Move support
A series of eight "Making of" Bonus Videos
Three Dynamic Themes (Heavy Rain, Heavy Rain ARI Forest, Heavy Rain ARI Mars)
15 additional pieces of new concept art
Two bonus trailers (Thank You trailer, Love trailer)
We're chasing Sony Europe now to see if a UK release is planned.
Quantic Dream's crime drama originally launched back in 2009, picking up a 9/10 from Eurogamer. Tom Bramwell's Heavy Rain review has the details.