Heavy Rain dev's next game is called Beyond - report
UPDATE: First screenshots leak, Ellen Page revealed as star.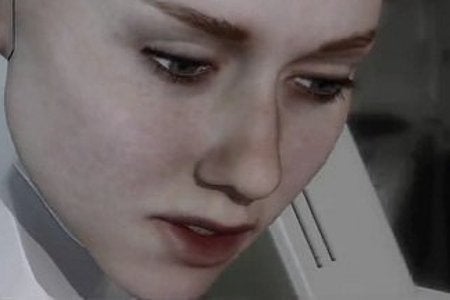 UPDATE: The first screenshots from Beyond have been spilled online by AllGamesBeta and reveal Juno actress Ellen Page as one of the game's stars.
Images show a bloodied Page with hair, and a sad-looking Page without. Explosions, force-fields and soldiers also feature. Sony's press conference is live at 2am UK time.
ORIGINAL STORY: Heavy Rain developer Quantic Dream's next game is called Beyond, according to a new report.
It is thought to be a narrative based PlayStation 3 exclusive that uses motion-captured actors, "US publishing sources" told MCV.
Reports indicate Beyond will be announced by Heavy Rain designer David Cage during Sony's E3 press conference tomorrow morning.
In March Cage unveiled the Kara tech demo, a showcase of what QD's new game engine is capable of.