Hearthstone is now available worldwide on iPad
All your cards and progress are cross-platform compatible.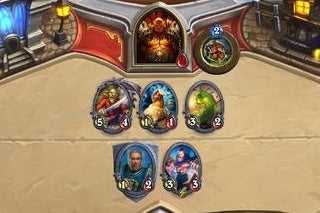 Blizzard's card combat sensation Hearthstone has finally launched worldwide on iPad where it's a free download.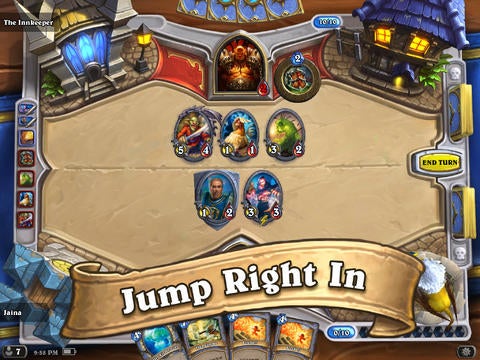 Previously it had only been available in Canada, Australia and New Zealand where it had a "soft launch".
iPhone, Android and Windows tablet versions are in development, though no release date for these platforms has been set.
Downloading the iPad version of Hearthstone comes with a free starter pack of cards and players' progress and decks are compatible across all platforms.
Looking ahead, Blizzard is hard at work making Hearthstone's single-player campaign, Curse of Naxxramas. This will add 30 new cards and be released weekly across five installments. The first chapter, The Arachnid Quarter, will be completely free, while its following episodes will be available for purchase via in-game currency or real world money.
Ever since its beta launched, the Eurogamer office has been obsessed with Hearthstone. "Hearthstone is unlike a lot of games," wrote Eurogamer editor-in-chief Tom Bramwell in his Hearthstone review. "It's a card strategy game that is bright and accessible. It's a free-to-play game with generosity of spirit... I can't wait to see where it goes next."