Hearthstone: Ashes of Outland guide
Everything we know about the 2020 expansion.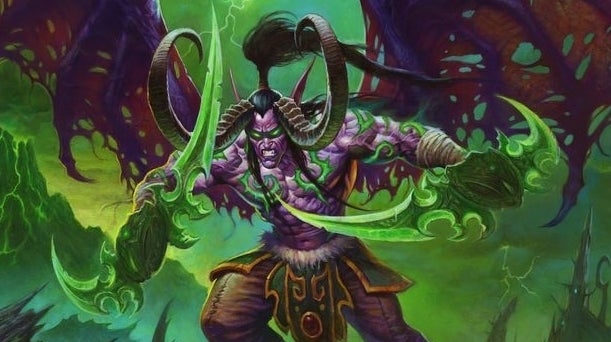 The latest Hearthstone expansion, Ashes of Outland, was announced during their 2020 showcase. Here's what you need to know.
Hearthstone fans are being treated to an entirely new class for the first time since the game's release, in addition to all the new tweaks we've come to expect.
If you want more, our pals over at Metabomb have constantly-updating guides on the game.
Hearthstone Ashes of Outland guide - everything you need to know
The Year of the Phoenix is possibly the largest update Hearthstone's got since its release. Thankfully, we're here to put everything together in a nice, easy roundup. Don't say we don't spoil you!
When does Ashes of Outland come out?
Hearthstone's next expansion is coming out on April 7th. From previous experience, this means we'll be able to update the game and start opening packs at 6pm GMT (11am PST, 2pm EST).
Hearthstone's newest class - Demon Hunter
Demon Hunter is the star attraction here. The class has a number of ways to play, from summoning big scary Demon minions to getting your claws out and scratching the enemy face.
You'll be able to access a bit of Demon Hunter content early too - on April 2nd there's a Demon Hunter prologue available, which will let you play 4 episodes of Illidan Stormrage's descent into first becoming a Demon Hunter. You World of Warcraft fans will remember this from 2007's The Burning Crusade, but this time we're seeing everything from Illidan's point of view.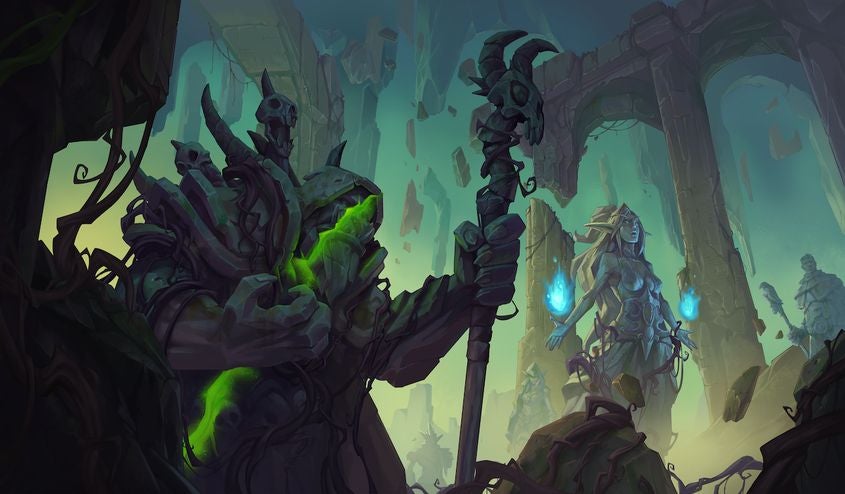 It'll give you the chance to get into the Demon Hunter spirit of things before the expansion releases, and also give you a little practice on all the new archetypes Demon Hunter is bringing about.
Every expansion, including Ashes of Outland, Demon Hunter will get 15 new cards rather than 10. This is to catch them up from the several years of missed cards the class is behind on. Hopefully, it'll make things a lot easier for those of us who want to pick up Demon Hunter right away too.
The new keyword for Demon Hunters is 'Outcast'. Outcast cards give you special effects for playing a card when it's the left - or right-most card in your hand. For example, Illidari Felblade is a 4 mana 5/3 with Rush, but if you trigger its Outcast ability, it's Immune on the turn you summon it.
4 mana to deal 5 damage with a minion left over is pretty damn powerful, so playing your cards in the right order is vital.
The class' Hero Power is a unique one. Demon Claws is a 1 mana ability, surprising considering every other class pays 2. Whilst this does mean it's useless in a Genn Greymane deck in Wild, it also means you'll be able to use Demon Claws for +1 Attack this turn on your Hero far more easily. It synergises great with a lot of Demon Hunter's tools, including Blade Dance, which deals damage to enemies according to your Hero's current attack power.
Hearthstone Battlegrounds is getting a bit of Illidan too. His passive Hero Power lets the minions on the left and right of his board attack immediately, which could end up being pretty damn powerful. Metabomb's Battlegrounds tier list will probably get a little shaken up by his addition.
Updated returning player experience
If you've fallen off the Hearthstone train, the returning player experience has been revamped big time. Now, you'll have a 3-part reintroduction to the game that leads nicely into the 4-part Demon Hunter Prologue.
Upon getting back into it, you'll be given a ready-to-go, fully-built deck from the class of your choice too. It looks like there's no better time to get back into Hearthstone.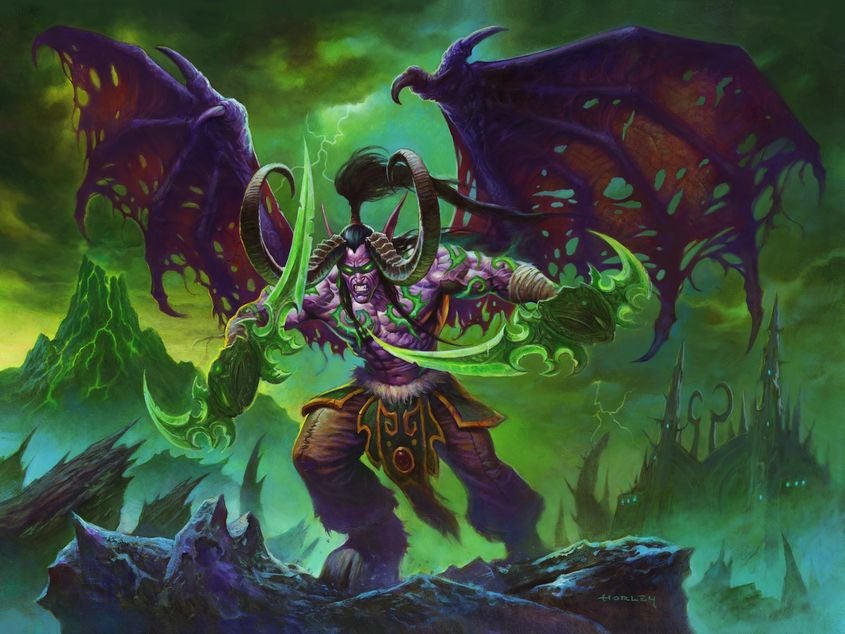 Leeroy Jenkins is dead
Goodbye, sweet prince. The Charge minion everyone loves to hate is finally being kicked out of Standard format, along with the likes of Mountain Giant, Mind Control Tech, and Acolyte of Pain.
It's a sad time for SMOrc-ers everywhere, but probably healthy for the game, as these Hall of Fame changes should help the Hearthstone designers build more interesting and interactive cards in the future.
Massive changes for the Priest class
Priest isn't a class you'd expect to be hitting the enemy in the face with constant damage, but it has been doing that for years now. We're all done with that now though. Priest has been given a more control-oriented focus rather than a damaging and aggressive one.
Auchenai Soulpriest, Prophet Velen, Holy Fire, Shadowform, Divine Spirit, and Northshire Cleric are all hitting Wild on the 7th, with a bunch of new controlly cards replacing them. In addition, a load of Classic and Basic Priest cards are being buffed to better reflect this - we'll see if a 4 mana Holy Nova ever sees play.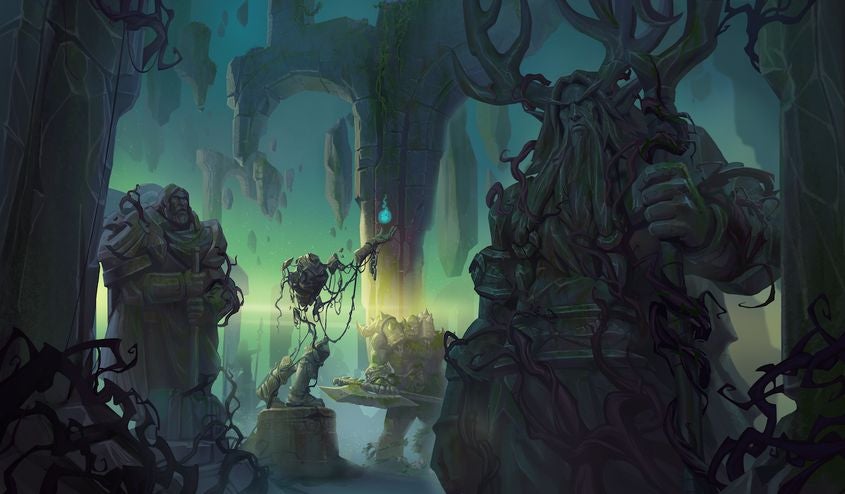 A streamlined ranked system
Matchmaking will now be done by MMR rather than just rank. This'll hopefully make things a bit easier for new players, and allow the more experienced among us to find our rank level more easily.
Instead of going from rank 25 up to 1, we'll now see a more traditional system of rankings, going from Bronze all the way up to Diamond. Legend ranks will still be above that for the best of the best.
---
For more info on Hearthstone's latest announcements for the Year of the Phoenix, head on over to our friends at Metabomb. They'll keep you updated on the latest and best Hearthstone decks for the Year of the Phoenix and Ashes of Outland, and stay on top of everything you need to know about the game's future.
They've posted pages on the following:
This new revamped new player experience means now is a good time to get back into Hearthstone - which our Aggro Demon Hunter deck list guide can help out with!