Have a quick look at tomorrow's free Battlefield 1 map
While Ian guides you through the changes inbound for DICE's shooter.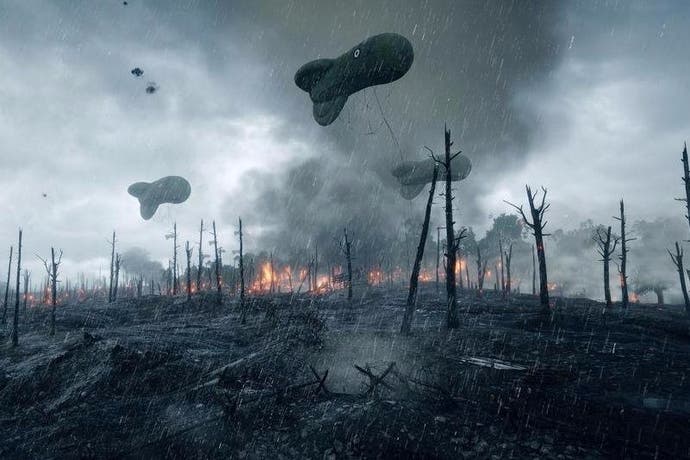 War. It's changing! Battlefield 1 is getting a sizeable update tomorrow, with the release of a map as well as the introduction of a spectator mode and a new custom game option being folded in which restricts players to their faction's standard issue rifles.
The update is free, but of course it's not quite that simple. Premium Pass owners will be able to play the new map - dubbed Giant's Shadow, it's a mixture of urban and more open spaces that takes place in the aftermath of a blimp crash - from tomorrow, while standard players will have to wait a further seven days.
Ian's here to take you through the update, and to show off Giant's Shadow in action. There he is, just down there - say hello!