Harrison Ford, Daisy Ridley, Carrie Fisher recorded new dialogue for Lego Star Wars: The Force Awakens
Six canon New Adventures levels detailed.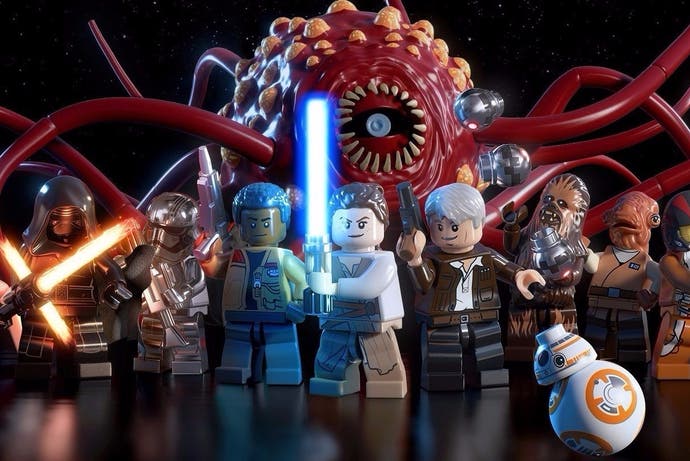 Star Wars: The Force Awakens' top talent have recorded new dialogue for the film's Lego game adaptation.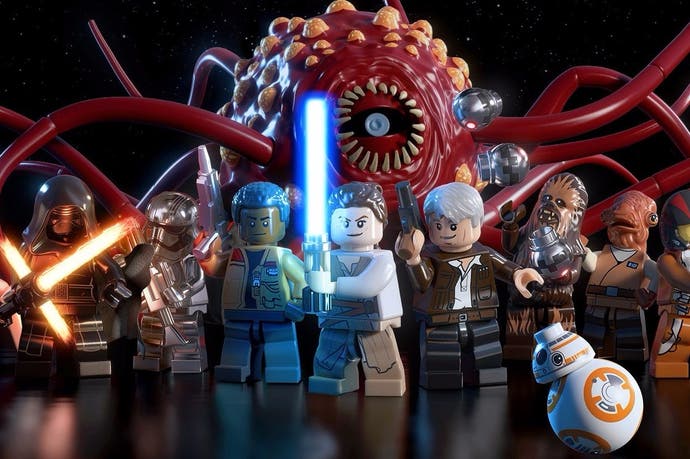 The film's biggest stars are returning: Harrison Ford, Daisy Ridley, John Boyega, Carrie Fisher and Oscar Isaac (aka Han Solo, Rey, Finn, Leia and Poe - as if you needed to be told).
Alongside them are Anthony Daniels, Adam Driver, Domhnall Gleeson, Gwendoline Christie, Lupita Nyong'o and Max von Sydow (that'd be C-3PO, Kylo Ren, General Hux, Captain Phasma, Maz Kanata and Lor San Tekka).
To celebrate May 4th Be With You Day, there's also a new trailer for the game's series of New Adventures levels - these are canon stories adapted from graphic novels and books leading up to Force Awakens.
This is the first time we've seen the six missions listed and detailed:
Rathtar Hunting - Follows Han Solo and Chewbacca's voyage to capture the ravenous Rathtars.
Lor San Tekka's Return - Uncovers secrets behind Lor San Tekka's journey to the Jakku Village.
Poe to the Rescue - Details Poe Dameron's daring rescue mission to save Admiral Ackbar.
Crimson Corsair - Explores how the notorious Outer Rim pirate, the Crimson Corsair, foiled the plans of the First Order.
Trouble Over Taul - Follows the events leading up C-3PO's acquisition of his new red arm.
Ottegan Assault - Reveals a puzzle piece to how the Resistance and the First Order find Lor San Tekka on Jakku.
So, if you want to hear Harrison Ford utter the words "Wookie cookie", then look no further: