Xbox 360's first free-to-play MMO Happy Wars due next week
Requires Xbox Live gold membership.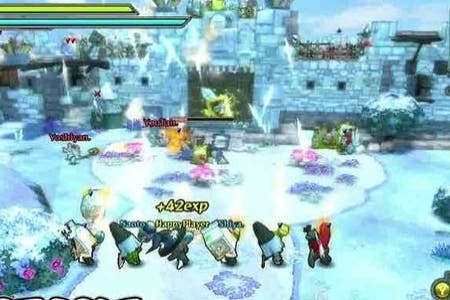 Happy Wars - the first free-to-play MMO on Xbox 360 - is due for release on 12th October for all Xbox LIVE Gold Members, developer Toylogic has announced.
The 30 player strategy/action title pits two teams of up to 15 players against each other as they attempt to lay siege to enemy castles and defend their terrain. There will be an offline single-player campaign as well.
Players will be able to upgrade their character's equipment and gain new costumes either by using Happy Stars earned in battle or by purchasing Happy Tickets for the in-game item shop.
Toylogic previously had a hand in Super Smash Bros. Brawl and this looks to have similar sensibilities with its cartoony action and melee brawling. See it in action in the most recent gameplay video below.