Accidentally-released Happy Wars Xbox One version breaks game on Xbox 360
UPDATE: Launches officially this Friday.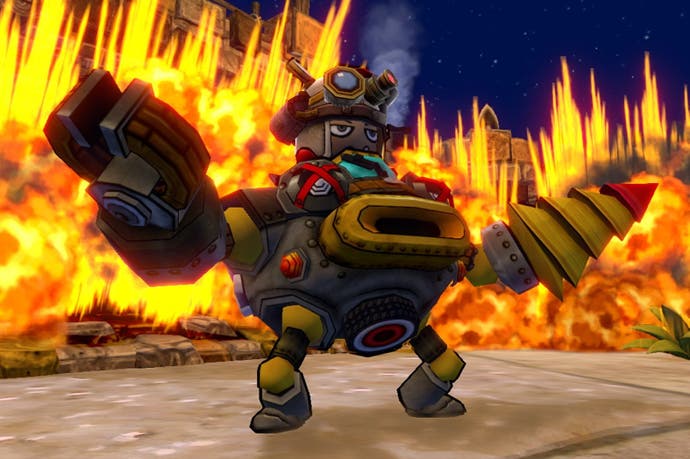 UPDATE 22/4/15 10.05am Free-to-play online battler Happy Wars will officially launch for Xbox One this Friday, 24th April.
Developer Toylogic announced the date via a new post on its Facebook page. There's no word for those affected by the previous early launch bug.
UPDATE 10/4/15 11.40am Happy Wars developer Toylogic has warned fans not to play the Xbox One version of its free-to-play battler, after accidentally setting it live, then pulling it, earlier today.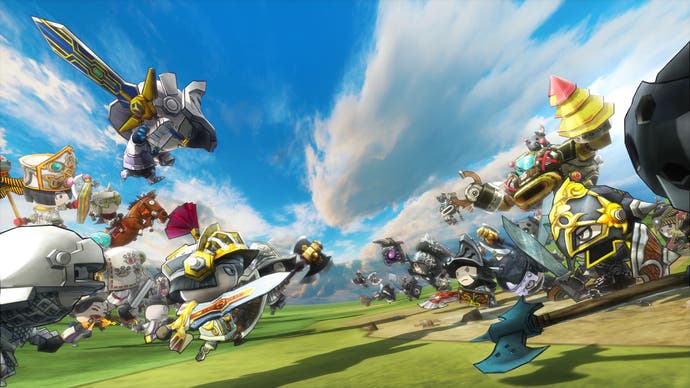 Those who did try to play the Xbox One edition game have since found that their Xbox 360 version is now unplayable - and will remain so until further notice.
The Xbox One edition still lacks an official release date and the in-development build released today was not meant for the public.
In a statement to Happy Wars fans, Toylogic admitted its mistake and apologised. Fans who have now inadvertently broken their Xbox 360 version will have to wait for a new title update before regaining access to their account.
"Just now, a system glitch resulted in accidental early release of Happy Wars for Xbox One in the Xbox One Game Store," a statement posted to the game's official Facebook page explained.
"IMPORTANT: Please note that after playing Happy Wars for Xbox One, the current version of Happy Wars for Xbox 360 will no longer be playable. Official release of Happy Wars for Xbox One is planned in the near future, so please refrain from installing and running Happy Wars for Xbox One until that time.
"The issue of Happy Wars for Xbox 360 becoming unplayable will be resolved by the next title update of Happy Wars for Xbox 360. However, if you have already installed and played Happy Wars for Xbox One, we sincerely apologise for the inconvenience this has caused you.
"Thank you for your patience and understanding. Once again, we understand that this has been a serious inconvenience for our users, and we sincerely apologise."
Happy Wars was the Xbox 360's first free-to-play game, and more than 6m copies have been downloaded. Toylogic has announced cross-platform support between Xbox 360 and Xbox One when the latter version does officially launch.