Hands-on with the underwhelming Fallout 4 VR demo
V.A.T.S a kind of magic.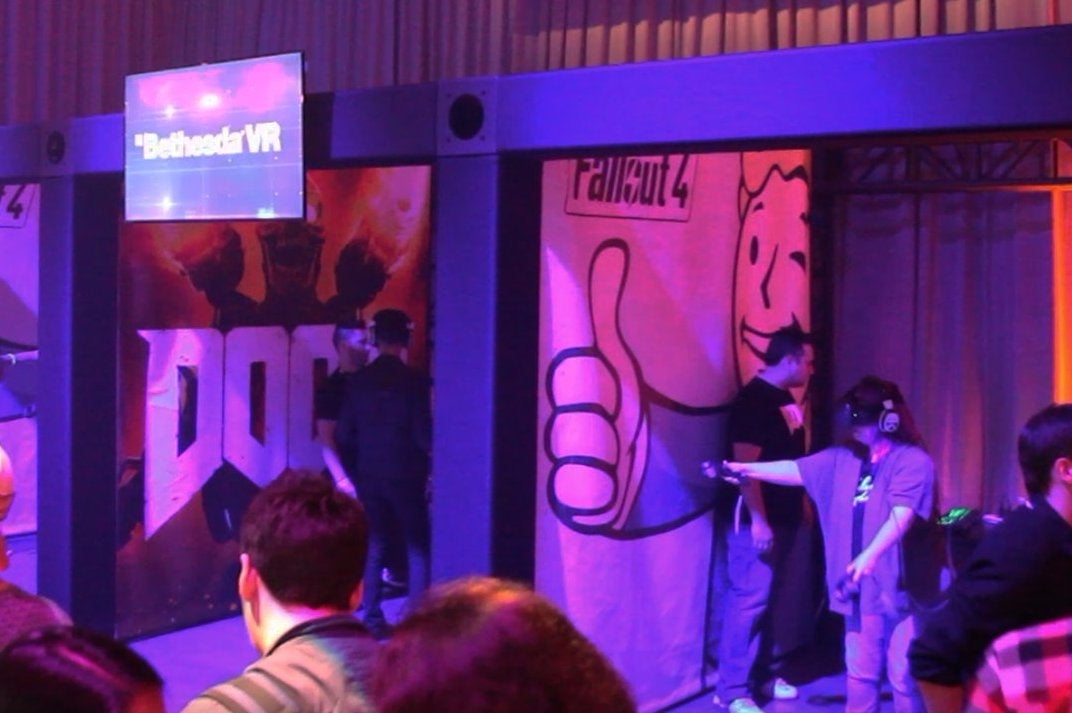 One of the bigger surprises to come out of Bethesda's E3 conference was the news that the publisher had been secretly working on virtual reality demos of both Doom and Fallout 4 for the HTC Vive. While the Doom demo may never be more than a demo, Bethesda's marketing boss Pete Hines confirmed Fallout 4 for Vive would get a commercial release in 2017.
The two demos were available for attendees of Bethesda's post-conference shindig, so as soon as they started booting everyone out of the auditorium I did one of those super cool walk-run things through the crowd and managed to get myself to the front of the queue for Fallout 4 VR.
The demo was confined to Sanctuary Hills' Red Rocket gas station - the location in the game where you first meet Dogmeat. After I had strapped on the headset I was given two minutes to explore the building and take pot-shots at the scenery with Fallout 4's signature 10mm pistol.
With no enemies to shoot - not even a crummy little Radroach - my targets were limited to a few rows of bottles and a couple of unlucky mannequins - hardly the most exciting of prey. Generally, aiming and shooting in VR is pretty satisfying, especially if you manage to hit a bunch of targets in quick succession, but in the Fallout 4 VR demo it all felt very barebones. The 10mm pistol is not the most thrilling weapon at the best of times, but here it had infinite ammo, so there weren't even any of those cool reload mechanics you see in other VR shooters.
While my right hand was busy holding the pistol, bringing my left arm up in front of my face allowed me to check out my Pip-boy and browse though its menus. It was just the Pip-boy, mind you, floating there in mid air with no virtual arm to hold it in place - but the novelty of having to physically raise my arm to browse my stats added a sense of realism to the proceedings.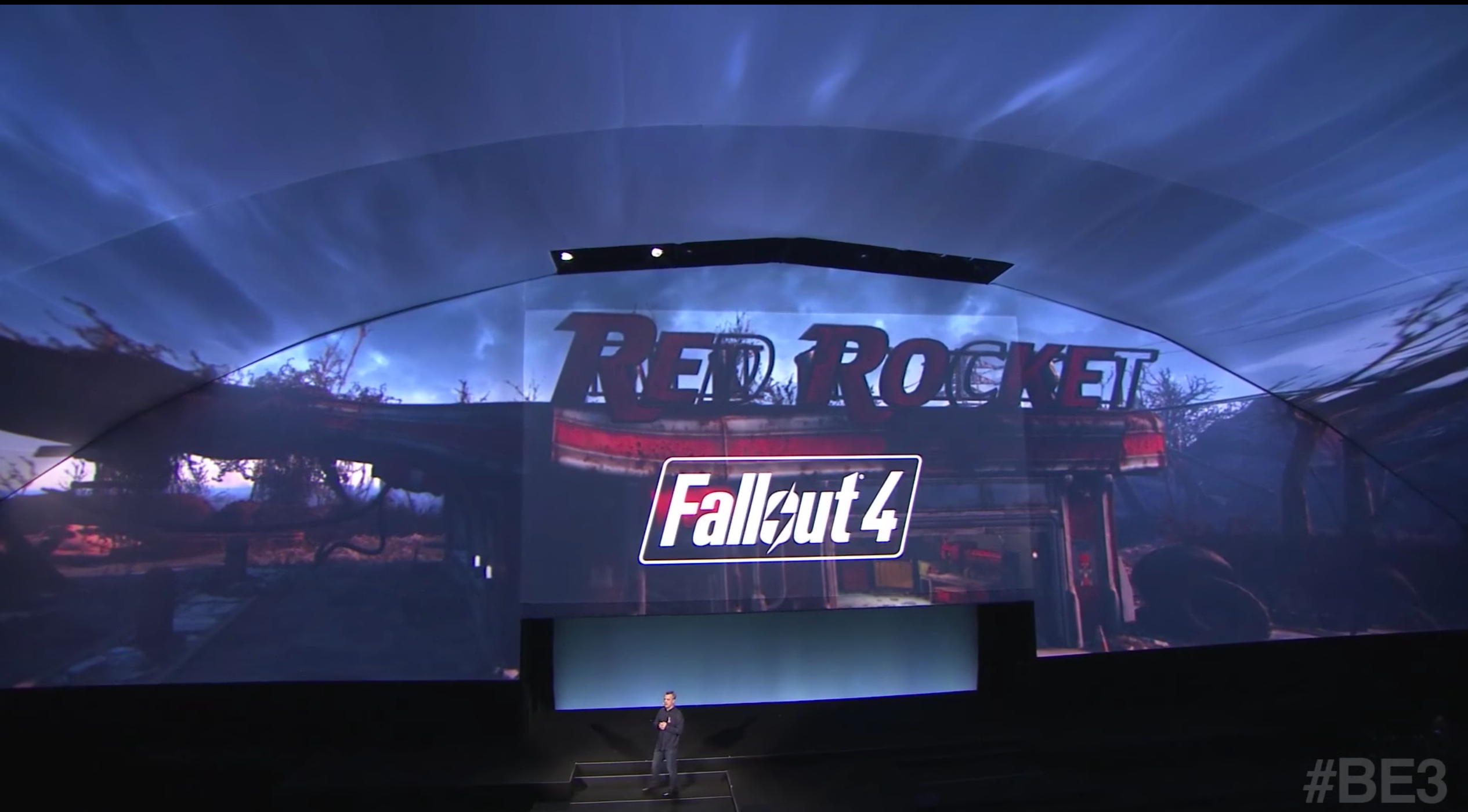 Thanks to the Vive's positional tracking, I was able walk around my immediate area, but larger movements around the Red Rocket had to be achieved by pointing at my chosen destination with my left hand and pulling the trigger on the Vive controller. This teleported me to that location and made the first-person exploration nausea-free, although with no way to visually mark my target, I often found myself overshooting my mark and, occasionally, lodging myself inside solid objects.
Dogmeat made an appearance in the demo as well, running around my legs, panting adorably and being just plain awesome, as usual. There was no way to interact with him though, other than by crouching down and pretending to pet him with my pistol - which, to be honest, felt like a missed opportunity. A situation like that just screams for a game of fetch and I reckon I'd have had much more fun lobbing a virtual stick around than I did knocking a few bottles over.
I left the booth feeling slightly underwhelmed with the demo. While it worked well enough as a quick experience, it was not on a par with other VR demos I've tried, and it did leave me wondering if, and how, Bethesda will be able to tailor the full Fallout 4 experience to the Vive.
I'm struggling to imagine how V.A.T.S would work in this setup, for instance; perhaps they'll just remove it from the game completely. I could, however, imagine settlement building in VR to be a joy - physically placing walls and floors and ordering your settlers around would allow the gameplay to stay rather sedate but would also be quite cool, but nothing in the demo suggested that this would end up a reality.
The full version of Fallout 4 VR is due for release in 2017.