City 17 from Half-Life 2 as a city map
Gordon's survey.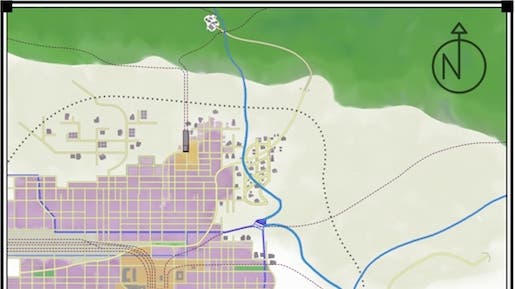 Have you ever wondered what video game cities would look like as Ordnance Survey maps? A new project is working on turning the likes of City 17 from Half-Life, Los Santos from Grand Theft Auto and New Vegas from Fallout into city maps, so we may soon find out.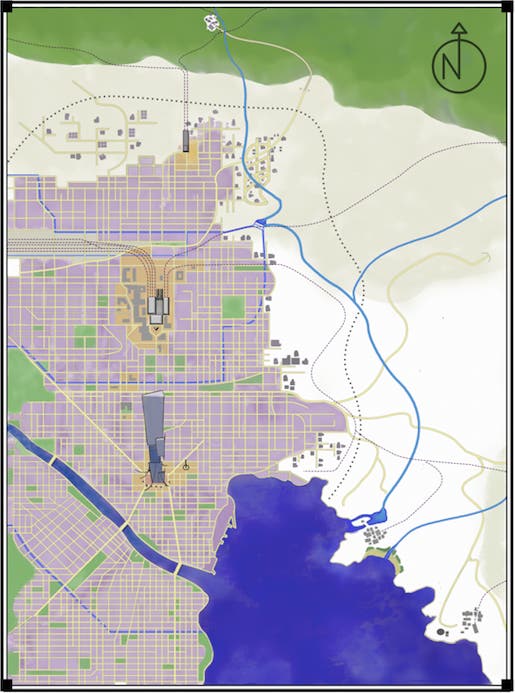 Konstantinos Dimopoulos, a game urbanist, writer and designer with a PhD in urban planning and geography is working with visual artist Maria Kallikaki to create the very first atlas of video game cities, the appropriately-named Virtual Cities.
Virtual Cities, which is currently looking for funding on Unbound, includes over 40 game cities, including Yakuza's Kamurocho, Silent Hill, Ant Attack's Antescher and Shadowrun's Hong Kong. Over 40 original maps and more than 100 drawings are being worked on.
"Every city featured in the atlas will be mapped through a combination of traditional and unorthodox cartographic methods including partial reconstruction, and the filling in of essential details, which allow us to visualise the often fragmented, incomplete, and out of scale cities of gaming in a cohesive way," Dimopoulos said.
"It will also be accompanied by beautiful, subtly coloured ink drawings, and in-depth texts covering its history, design lessons, atmosphere, landmarks, and geography."
Sounds cool! You can read the chapter on City 17 now.