Grand Theft Auto series has shipped over 220m copies
While Red Dead Redemption has shifted more than 14m.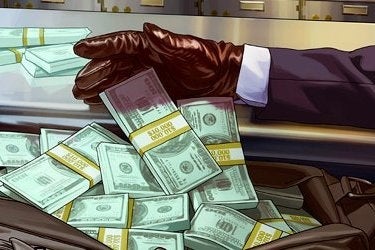 The Grand Theft Auto series has shipped over 220m copies in total, publisher Take-Two revealed in a financial report to the US Securities and Exchange Commission.
GTA5 alone shipped 54m and it remains the fastest game to ever make a billion dollars, which it raised in three days.
As of the end of March, GTA5 had sold 52m units. Thus it's still shifted another 2m copies in the last few months, probably because the PC version launched in April.
The publisher also revealed that Red Dead Redemption shifted more than 14m copies to retailers.
That may not be surprising given that it was initially the most requested Xbox 360 game to get backwards compatibility on Xbox One. It's still the second most requested after Call of Duty: Black Ops 2.
The publisher boasted that Red Dead Redemption "rejuvenated the western entertainment market," but I'm not so sure that it did. I mean, Call of Juarez and Gun came out before RDR, though not before Red Dead Revolver, the non-open-world Rockstar shooter that nobody talks about in a post RDR world.
Elsewhere, the Borderlands series has moved more than 26m copies, with more than 13m of those being Borderlands 2. This makes it 2K's highest-selling title to date.
Comparatively, the Civilization series has shifted 31m, while NBA 2K15 moved 7m and WWE 2K15 sold over 3m.