Rockstar confirms Grand Theft Auto 5 comes on two Xbox 360 discs, has mandatory install, more
Grand Theft Auto 5's multiplayer named Grand Theft Auto Online.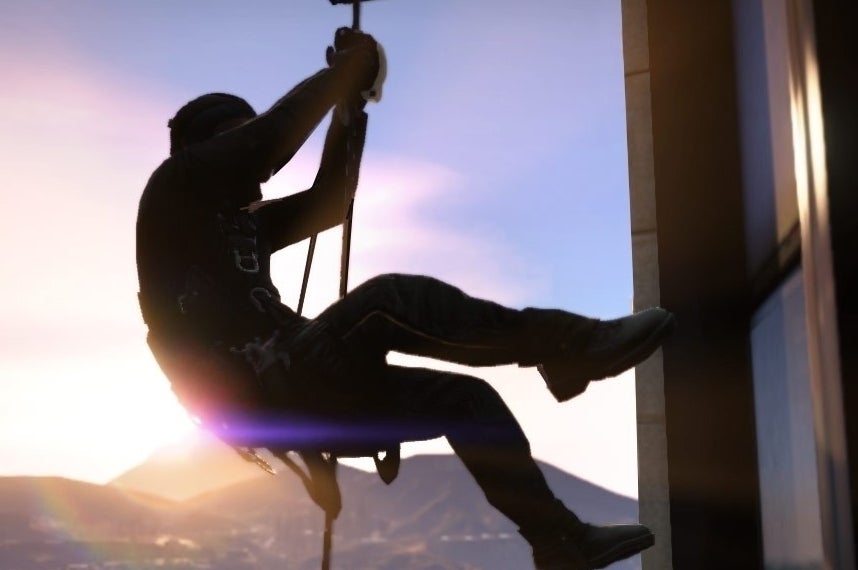 The Xbox 360 edition of Grand Theft Auto 5 will come on two discs, developer Rockstar has announced, but you won't need to swap them during gameplay.
The first disc holds data for a mandatory 8GB install - meaning that 4GB Xbox 360 users will need an external hard drive. Disc two will then be used to play the game.
"This initial install will require an Xbox 360 Hard Drive or an external 16GB USB flash drive with at least 8 GB of free space," Rockstar wrote in a new Q&A blog post. "If using a USB flash drive it must be at least USB 2.0 with a minimum 15mb/s read speed and formatted for Xbox 360 use. A new USB flash drive is recommended to ensure optimum performance."
On PlayStation 3, the game will come on one Blu-ray disc, as expected, although you'll still need that 8GB mandatory install.
Grand Theft Auto 5's multiplayer mode will also be included on those discs, though sounds like a separate entity. It'll be named Grand Theft Auto Online. More details will be announced over the summer.
And there's still no word of a PC or next-gen console version of the game. Rockstar is "completely focused" on getting the current-gen console versions ready for their 17th September launch.