Grand Theft Auto 5 shown off in three new trailers
Rockstar reveals new gameplay footage.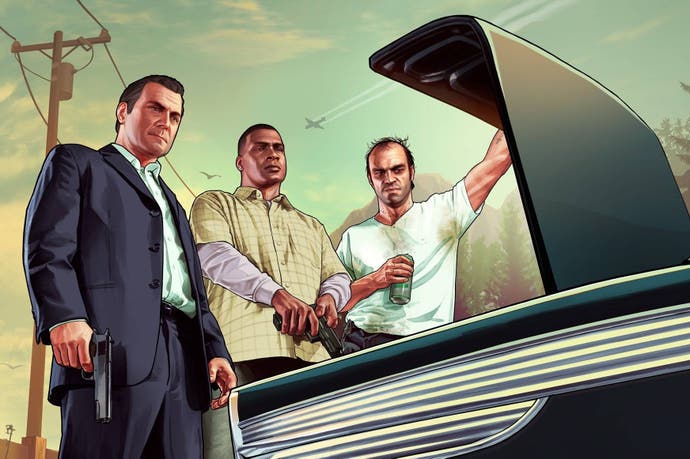 Rockstar has revealed three new Grand Theft Auto 5 trailers, one for each of the game's playable characters.
Watch the new footage of Michael, Franklin and Trevor below.
It's the first we've seen of the game in action since last November's trailer.
The first video sees mobster-turned-family man Michael explaining his life to a therapist. He's semi-retired from breaking the law but is still more at home with a gun in his hand.
His children are a handful, his wife may be having an affair. He's looking for an escape - and violence may be the answer.
"I'm rich, I'm miserable," he says. "I'm pretty average for this town."
Franklin's trailer reveals more about his gang life - an existence fuelled by guns, women and running from the law. Amid car chases and helicopter pursuits, Franklin is shown to be a man grown tired of crime.
And then there's Trevor, the larger-than-life psychopath and drug dealer who appears to be in the business simply because he loves it.
Grand Theft Auto 5 is due to launch for PlayStation 3 and Xbox 360 on 17th September. PC, Wii U and next-gen versions have yet to be mentioned.