Grab this excellent Panasonic 55-inch OLED from John Lewis for £1049 with this code
MYJLPANASONIC50 is the name of the game.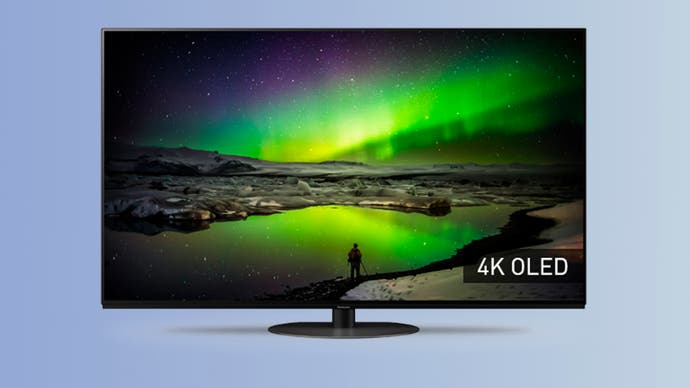 OLED TVs have been the talk of the town for the last few years, given their excellent contrast and vibrant, detailed pictures. If you've been looking to get in on the OLED fun but you've been waiting for the right TV, allow me to introduce you to the Panasonic TX-55LZ1000B, which you can grab from John Lewis for £1049 with code MYJLPANASONIC50.
It's important at this juncture to note that to take advantage of this discount, you do have to be a My John Lewis member. It's free to sign up.
Anyways, back to the main reason you're here - this Panasonic OLED. The headline feature is that this is an OLED screen, which means it'll offer some sublime image quality, complete with the signature, inky blacks we've come to expect from OLED screens, as well as vibrant colours. Those details are accentuated by the vast swathes of HDR support on offer with the TX-55LZ1000B, be it courtesy of Dolby Vision HDR10+ or HLG, helping to provide a sharp viewing experience, be it for games, or movies.
The gamers in the crowd will be pleased to know the TX-55LZ1000B comes with a decent complement of gaming features that could put it as one of the best 4K gaming TVs out there today. This Panasonic OLED features 4 HDMI ports, two of which of which are HDMI 2.1 capable, meaning 4K 120Hz gaming is possible. Moreover, there's also a good selection of VRR modes supported, whether it's AMD FreeSync Premium or HDMI Forum VRR, to help eliminate screen tearing or juddering whether you're on PC or a console. Handily, Panasonic also bundles in a Game Control Board feature, which allows you to go deeper into the settings to customise your gaming experience as you wish.
From an audio perspective, the TX-55LZ1000B features speakers with support for Dolby Atmos, offering you the chance to get some more immersive audio without plugging in any dedicated audio units. Atmos works by projecting sound over you, encompassing you in sound for an immersive experience. With this in mind though, getting a dedicated soundbar or set of speakers for your telly is likely to improve things, not just in the case of this Panasonic option, but televisions more generally.
The Panasonic TX-55LZ1000B looks to be a pretty decent OLED TV for the price, with a feature set that competes with the very best, and for £1049 it's a solid option.