Gorgeous papercraft adventure Lume gets a sequel with Lumino City
Mesmerising debut trailer within.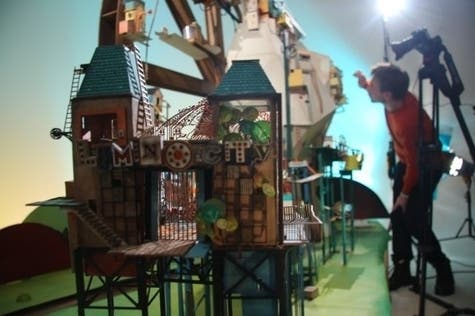 Papercraft video games are all the rage these days. Recently we saw Derrick the Deathfin turn paper into plankton and Media Molecule is toiling away on Tearaway, but before those there was 2011's gorgeous stop-motion PC and iOS adventure Lume. Now developer State of Play has just announced a sequel to that gorgeous game with Lumino City.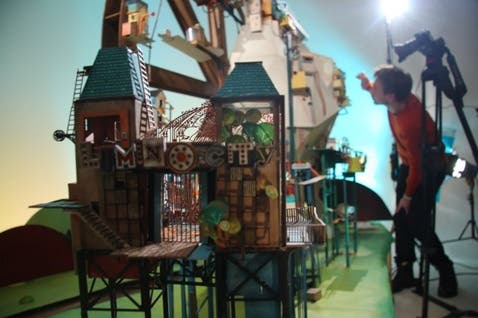 One of the primary criticisms of Lume was its scant length, but State of Play noted the sequel would be significantly longer in an interview with IndieGames.com. The developer also explained that it achieved some of its special effects by rigging its cardboard and paper sets with motors, then filming it.
"There's a windmill in the city, which we could have filmed with stop motion but we wanted a very natural, realistic and smooth rotation. Using a motor and then filming it, with the associated slight blur and perfect rotation creates that subtlety we were after," said developer Luke Whittaker.
He also noted that the team is using laser cutting for the first time, which has "allowed for a much greater level of detail" and the sequel will feature, "a massive leap in fidelity," both in the images and in the quality of the models.
Whittaker added that the puzzle design will be much more ambitious than in the first game, too. "We've looked at making the puzzles a more integrated part of the scenes around you, inseparable to where they are, so that helps everything makes intuitive sense. They're also very varied. Sometimes the puzzles are actually physically part of the buildings themselves, and for exactly what that means you'll have to wait and see."
Lumino City is due on PC, Mac and Linux this spring, with an iOS version expected to follow.