Good luck figuring out how to download Warzone 2.0
UPDATE: Additional download appears overnight.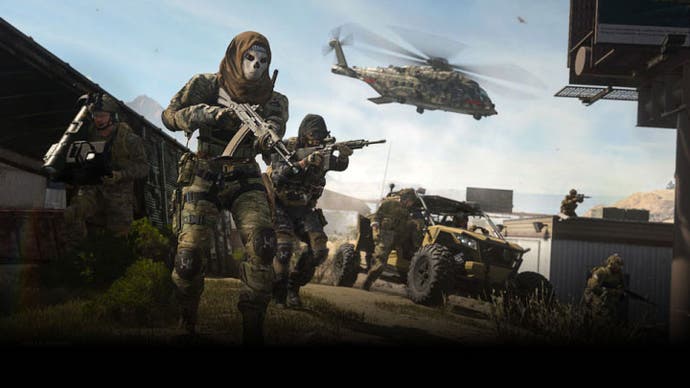 UPDATE 17/11/22: Discoverability of Warzone 2.0 has improved since yesterday's launch.
On PlayStation 5, you'll find a promoted Warzone 2.0 tile which you can click on, taking you to a dedicated page for Modern Warfare 2, Warzone 2.0 and an upsell of Call of Duty Points.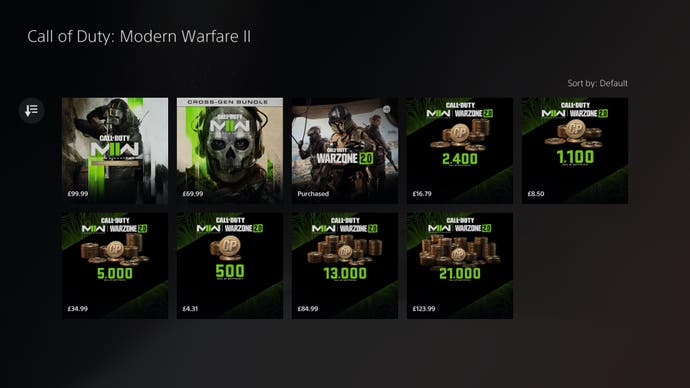 Rather confusingly, clicking on Warzone 2.0 will take you to the store page for Modern Warfare 2. You'll end up in the same place if you search for Warzone 2.0 manually. This is unfortunately a symptom of Warzone 2.0's integration with Modern Warfare 2's launcher.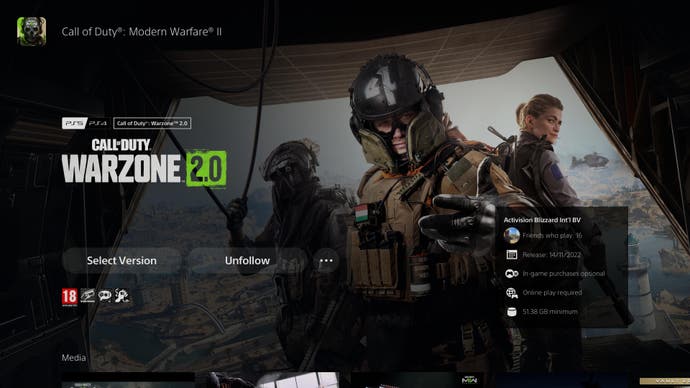 Rest assured, however, that you're in the right place. Just go ahead and hit download and you'll be ready to drop in.
It's a lot less confusing on Xbox. You'll find Warzone 2.0 as a dedicated "edition" of Modern Warfare 2 which is helpfully labelled as Warzone 2.0 in the store page. Go ahead and click "Get" and you'll be ready to go.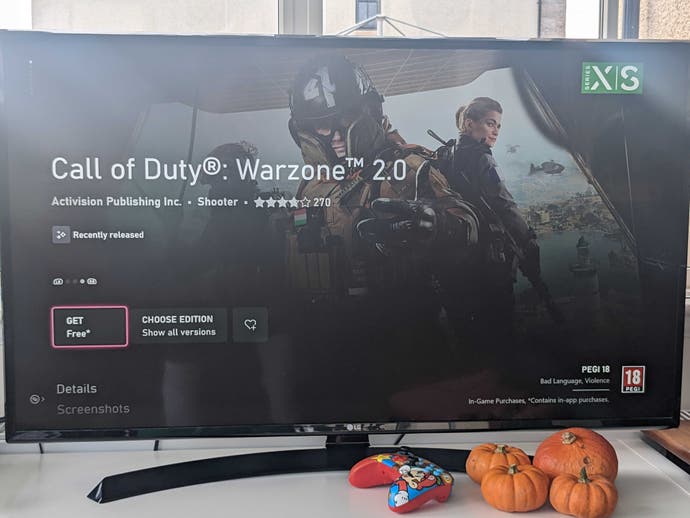 ---
UPDATE 16/11/22: An additional update for Call of Duty was released this morning, and weighs in at around 70GB for Xbox Series X/S and 20GB for PlayStation 5.
PlayStation 5 users will also have to re-download the Warzone, multiplayer and Spec Ops content packs (if they were previously installed), adding an additional 10GB to the total download size.
It's unclear why PlayStation users must re-download these packs, but this was a regular occurrence with Modern Warfare (2019) and Warzone updates.
If you have slow internet speeds, I strongly recommend you leave time to download the updates before Warzone 2.0's launch time tonight, which kicks off at 6pm here in the UK.
Of course, this isn't much comfort for those with data caps and as the energy crisis has skyrocketed the price of electricity.
---
ORIGINAL STORY 15/11/22: Call of Duty: Warzone 2.0 is now available to preload ahead of the game's release tomorrow - but doing so is anything but straightforward.
PlayStation 4 and 5 owners searching for Warzone 2.0 last night were unable to find the download by searching "Call of Duty Warzone" in the PlayStation Store, while Steam users who own Modern Warfare 2 found no download whatsoever.
Things are a little better on Xbox where Warzone 2.0 is discoverable with its own store page. Still, on closer inspection, the download confusingly also appears to bundle Modern Warfare 2 for free.
So, what's going on here? Well, for the second time now, Activision has integrated Warzone 2.0 into the Modern Warfare 2 launcher, just as it did with Warzone and Modern Warfare (2019).
PlayStation 5 users can find Warzone 2.0 by heading to the Modern Warfare 2 store page and clicking on the context menu to see different editions of the game. There, you'll find the option for Warzone 2.0.
The download size is dependent on whether you already have Modern Warfare 2 installed, as those with the game will have a much smaller 2.51GB, while those downloading from scratch will have a larger 45GB download.
As for Steam, Activision has confirmed that anyone with Modern Warfare 2 installed will have Warzone 2.0 already preloaded, while those who don't have it installed can go ahead and download Warzone 2.0 on its own.
While this is a little more straightforward, the way this works has proved controversial with the hardcore Call of Duty community. News of the integration led to this post surging to the top of the Modern Warfare 2 subreddit:
The core issue for fans here is that Warzone is the evergreen live-service Call of Duty game with a larger player base, which is often judged as overshadowing Activision's premium offering. Activision's launcher caters first and foremost to Warzone, players say, while the premium Modern Warfare comes second. This has led to the core community embracing the so-called "clean menu" before Warzone is integrated.
I raised this issue a few months ago, as plans to shut down the original Warzone led to fears Modern Warfare would also be shut down. Fortunately, it appears the Modern Warfare (2019) interface has been reverted back to its pre-Warzone form (albeit with a big advert for Modern Warfare 2).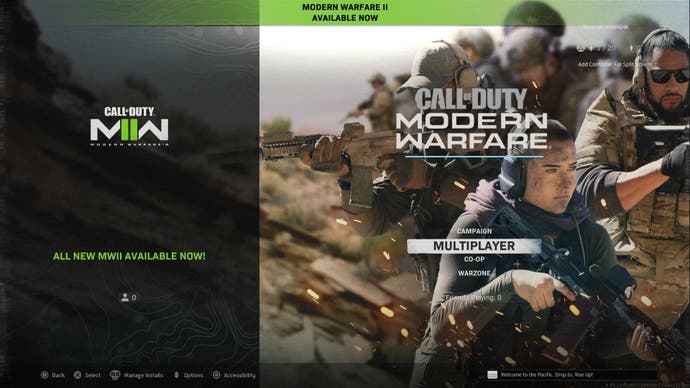 Still, for fans, this integration creates a wider feeling that Activision's development resources are being pulled away from Modern Warfare 2 towards Warzone 2.0. The community has pointed out that only two maps have been announced for the game's first season, both of which are recycled from previous games. The game's first major patch also coincides with Warzone 2.0's launch, raising questions on whether Modern Warfare 2's development is determined by the development cycle of the battle royale mode.