God of War PSP dev hiring for "next generation home console"
Has Ready at Dawn's 3rd person new IP shifted to PS4?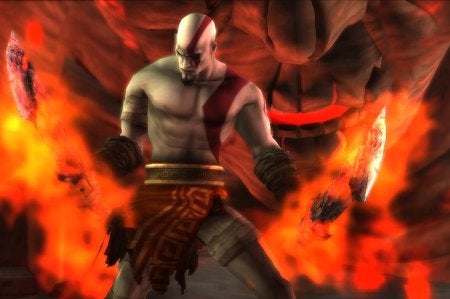 More next-gen talk, this time from the developer of the God of War PlayStation Portable games.
Independent studio Ready at Dawn is hiring for staff to work on a game for a "next generation home console game system", its website has revealed.
A number of job advertisements have gone live, all for a third-person action adventure.
This game is a "new original IP" the studio said.
A job listing spotted in September last year mentioned this new original IP was for "a home console game system" - specifically, the PlayStation 3.
Now, Ready at Dawn describes its game as being for "a next generation home console game system", the name of which is unknown. Has development been shifted to the PS4?
Ready At Dawn developed God of War: Ghost of Sparta and God of War: Chains of Olympus, both of which were ported to PS3 and last year released in HD as God of War Collection Volume II.
In 2010 the studio waved goodbye to the PSP with the launch of Ghost of Sparta, and told Eurogamer it was working on a brand new story driven action adventure based on an in-house intellectual property.
At that point the developer hadn't narrowed down mechanics, but RAD co-founder, creative director and ex-Blizzard staffer Ru Weerasuriya told us he intended to make a game like Naughty Dog's Uncharted.
"It's the kind of game we're going to make," Weerasuriya said. "I'm just glad they did it first. It should prove to everybody it's doable and it's worth doing that kind of stuff."
Talk of the PS4 has ramped up in recent weeks. While Sony executives have downplayed the chances of an announcement this year, fresh reports indicate the new console may be powered by a new AMD chip.