Get over 30 Jackbox games in the Humble Jackbox Party Bundle 2019
Entertain at your next party for jack all.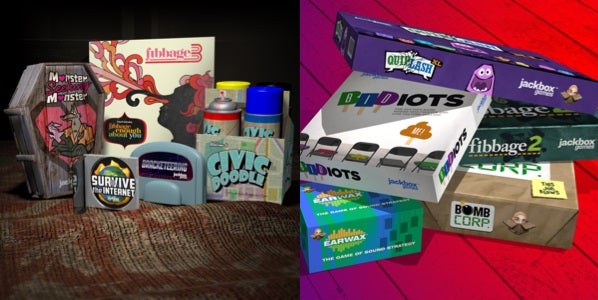 Humble Bundle has just launched the Humble Jackbox Party Bundle 2019, featuring over 30 silly and irreverent party games.
Having dabbled with many Jackbox games across countless house parties, it's safe to say that many of these can be very hit-and-miss. However, when they nail an idea the results are usually hilarious.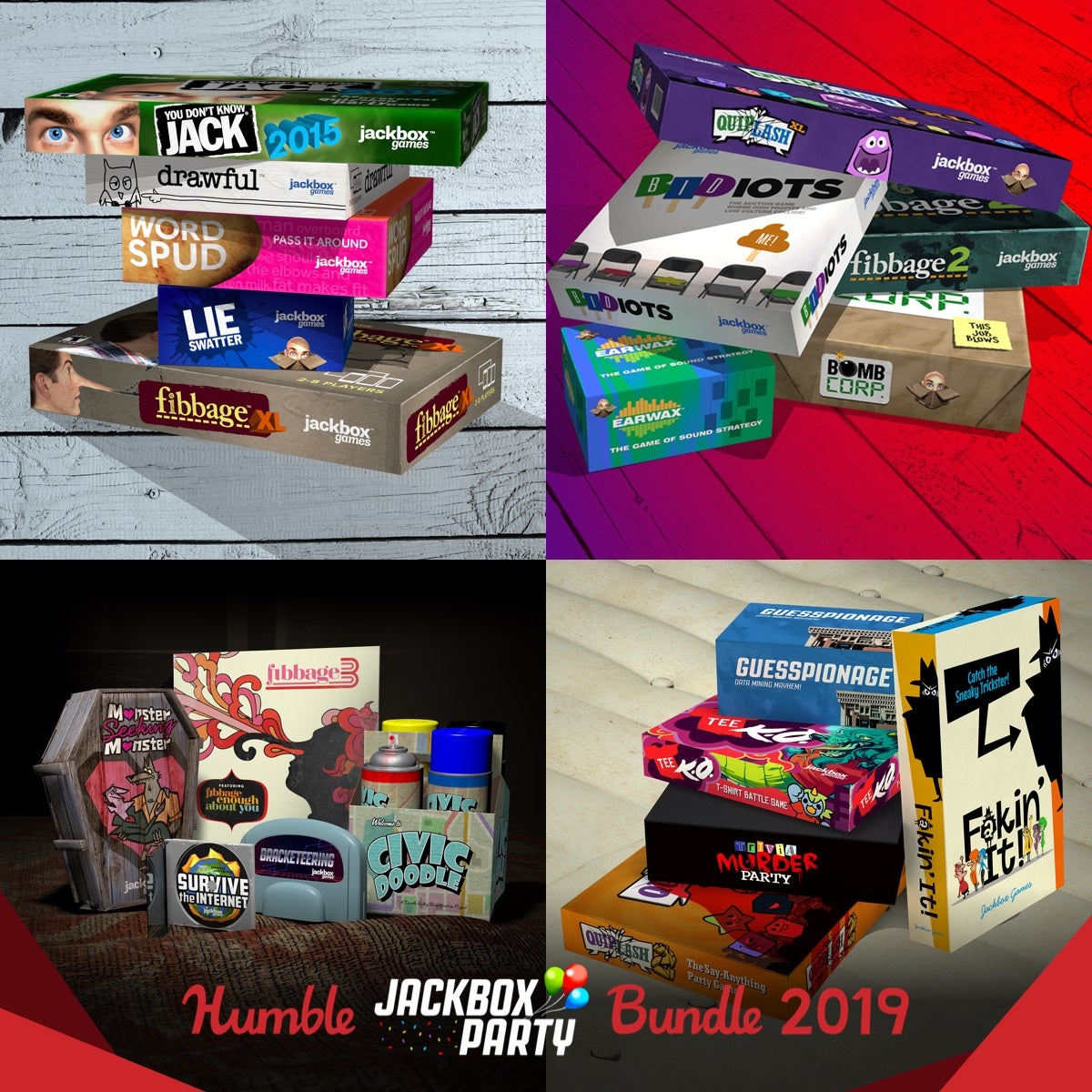 Looking at this Jackbox Party Bundle, the first tier is relatively uninspiring as it just features a handful of the older You Don't Know Jack quiz games. Sure, some of these can be a bit of fun for the trivia nuts, but there's a lot more variation from later releases. That said, you'll get everything here for under £1.
You can see the first signs of the more adventurous Jackbox games in the second tier, where you can get The Jackbox Party Pack 1 + 2 for just under £10. Some of the highlights in these two compilations are the doodling game Drawful and Quiplash XL, which asks you to come up with the funniest response to a series of prompts. Think Cards Against Humanity but with more freedom to test your improv skills over canned responses.
Jump up to the next tier of a little over £10 and you get another six party games. Half are more iterations of the You Don't Know Jack quiz show, whereas the others are individual versions of Jackbox Party Pack games. That's Drawful 2, Quiplash and Fibbage XL, specifically.
Lastly, in the final tier, you'll find The Jackbox Party Pack 3 + 4. Out of this lot, I've had the most fun with Trivia Murder Party (it's not as gruesome as it sounds), Guesspionage and Fakin' It.
Purchase the Humble Jackbox Party Bundle and you'll also unlock a voucher for around 50 per cent off The Jackbox Party Pack 5. This one features the utterly ludicrous Mad Verse City, a game that has you competing against other players in robot rap battles. If hearing Microsoft Sam trying to spit the savage rhymes you've written isn't funny, I don't know what is.
The Humble Jackbox Party Bundle 2019 starts from just $1 and will remain live for the next two weeks.
Meanwhile, over at Jelly Deals, you can find offers on the best PS4 external hard drives, the best portable chargers you can buy in 2019 and our beginner's guide to Magic the Gathering Arena.