Get every Batman: Arkham game on Steam for $10
Offer valid until Wednesday morning.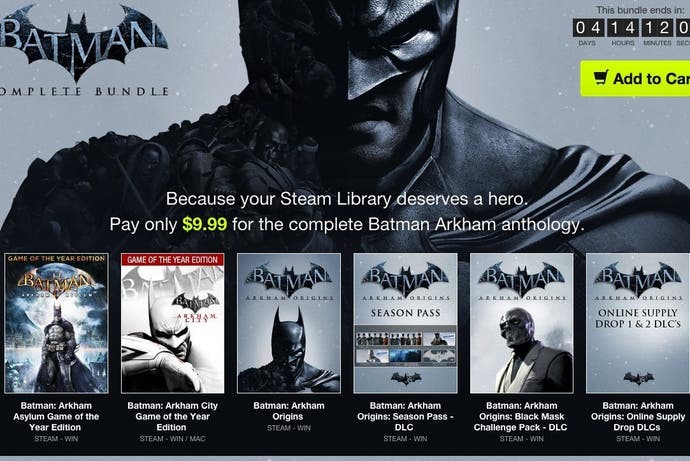 You can now purchase every Batman: Arkham Game and its DLC on Steam for $9.99 on Bundle Stars.
This includes the Game of the Year Editions of Batman: Arkham Asylum and Batman: Arkham City, along with Batman: Arkham Origins and its Season Pass, Black Mask Challenge Pack and Online Supply Drops DLC.
All of the games are available on PC, although only Arkham City supports Mac.
This bundle is only available until Wednesday, 17th December at 8am UK time.