Get Borderlands 3 and Red Dead 2 for £30 in the Game pre-owned sale
Dozens of other PS4 and Xbox One games are also included.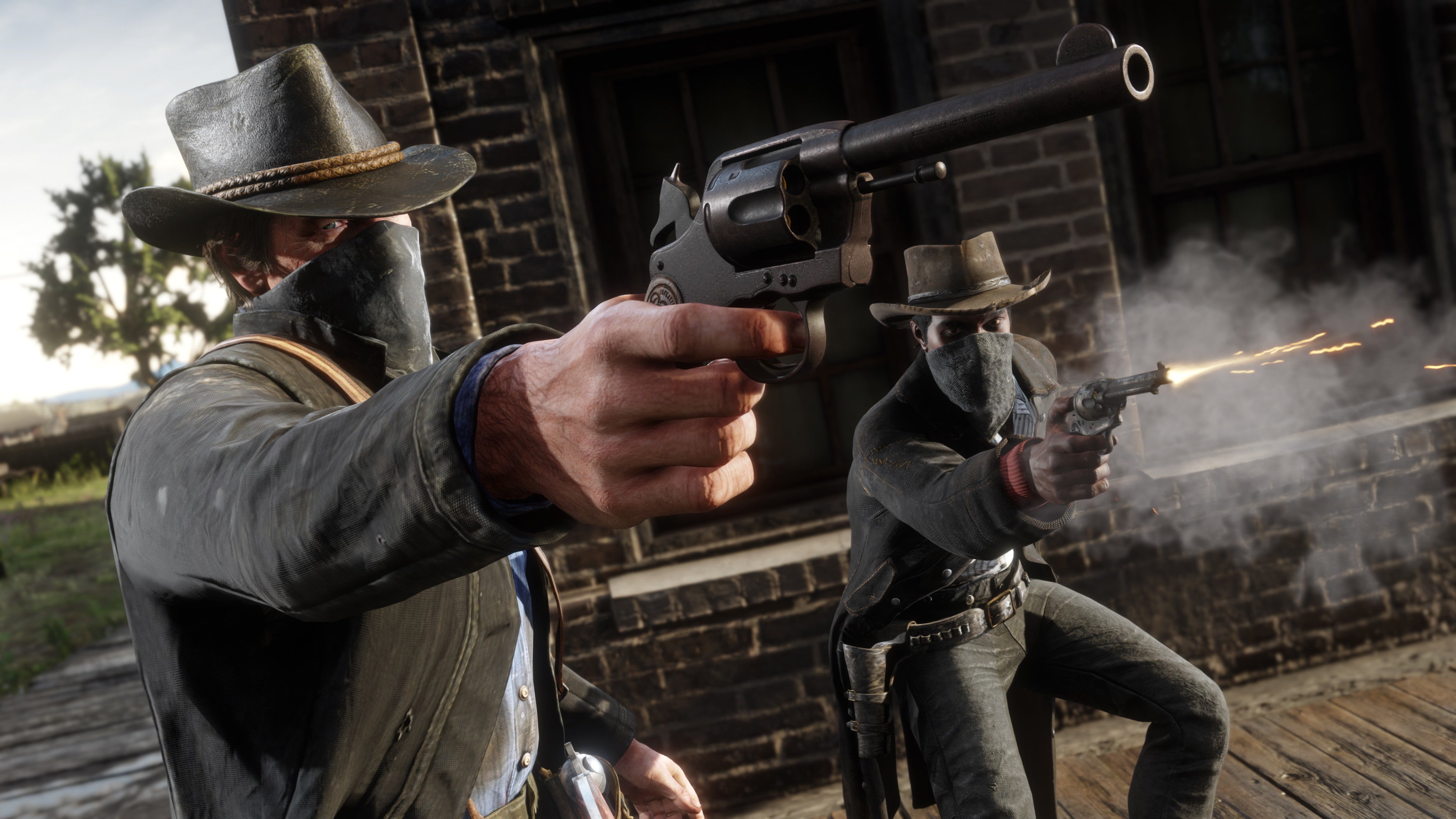 Both Borderlands 3 and Red Dead Redemption 2 can be yours for just £15 a pop thanks to Game's latest 2-for-£30 promotion on pre-owned console games.
The PS4 and Xbox One versions of Gearbox's barmy loot-shooter and Rockstar's vast western are both currently in stock, though it's difficult to say how long that'll last considering they're pre-owned copies.
Dozens of other games are included in the promotion, including a handful of the titles released in the Only on PlayStation Collection. These ten games from the PS Hits range feature specially designed sleeves with some gorgeous new artwork. Some brand new copies are still in stock for very little price difference, though, so do doublecheck before you make a purchase.
---
After more top gaming offers? You can find loads over at Jelly Deals. Join us to find the best SD card for Nintendo Switch, our picks for the best PS4 external hard drive or where to find the best Xbox Game Pass Ultimate deal.
---
As for the other games in the pre-owned sale, well, you can tell just how much of a deal it is thanks to the new price displayed right next to it. Some, including the Crash Bandicoot and Spyro remaster trilogies, are also good deals when the best price for a new version is £19.99 at Amazon.
Others are a little less worthwhile. For example, Resident Evil 2 is £13.85 on PS4 at Base for a brand new copy. Similarly, Hitman 2 is just £13.85 on PS4 and Xbox One from Base as well. And then there's God of War, which is less than a tenner right now for PS Plus members on the PSN Store.
The majority of pre-owned games in the sale are priced at £19.99 so you can expect at least a £10 saving on most pairs. Still, that Borderlands 3 and Red Dead Redemption 2 combo is the best of the lot. Do have a browse through the full 2-for-£30 promotion to see if anything else grabs you, though.