Genshin Impact comes to Epic Game Store next week
Fortnite crossover when?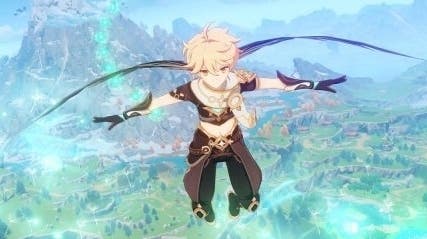 The free-to-play smash hit Genshin Impact will be available to download from the Epic Game Store starting on 9th June.
MiHoYo's hugely popular open world role-playing game has been available on PC since last September, and is available to purchase from the developer's website.
It's never been available via Steam, or other major PC storefronts before.
Starting today, you'll be able to add Genshin Impact to Epic Games Store wishlists. Cross-play support with the Epic Games Store version will mean PC, Android, iOS and PlayStation fans can play together.
All players can claim an in-game bonus starting on 9th June with the redemption code "GenshinEpic". 9th June is also when the game's 1.6 update is due, which will bring new outfits and a new event.
Set in the fantasy world of Teyvat, Genshin Impact currently includes two of seven major regions planned for the game. Its PlayStation 5 version turned up at the end of April. A Nintendo Switch version is also planned.