Gears of War 4 announced, gameplay footage revealed
Gears of War: Ultimate Edition beta starts tonight.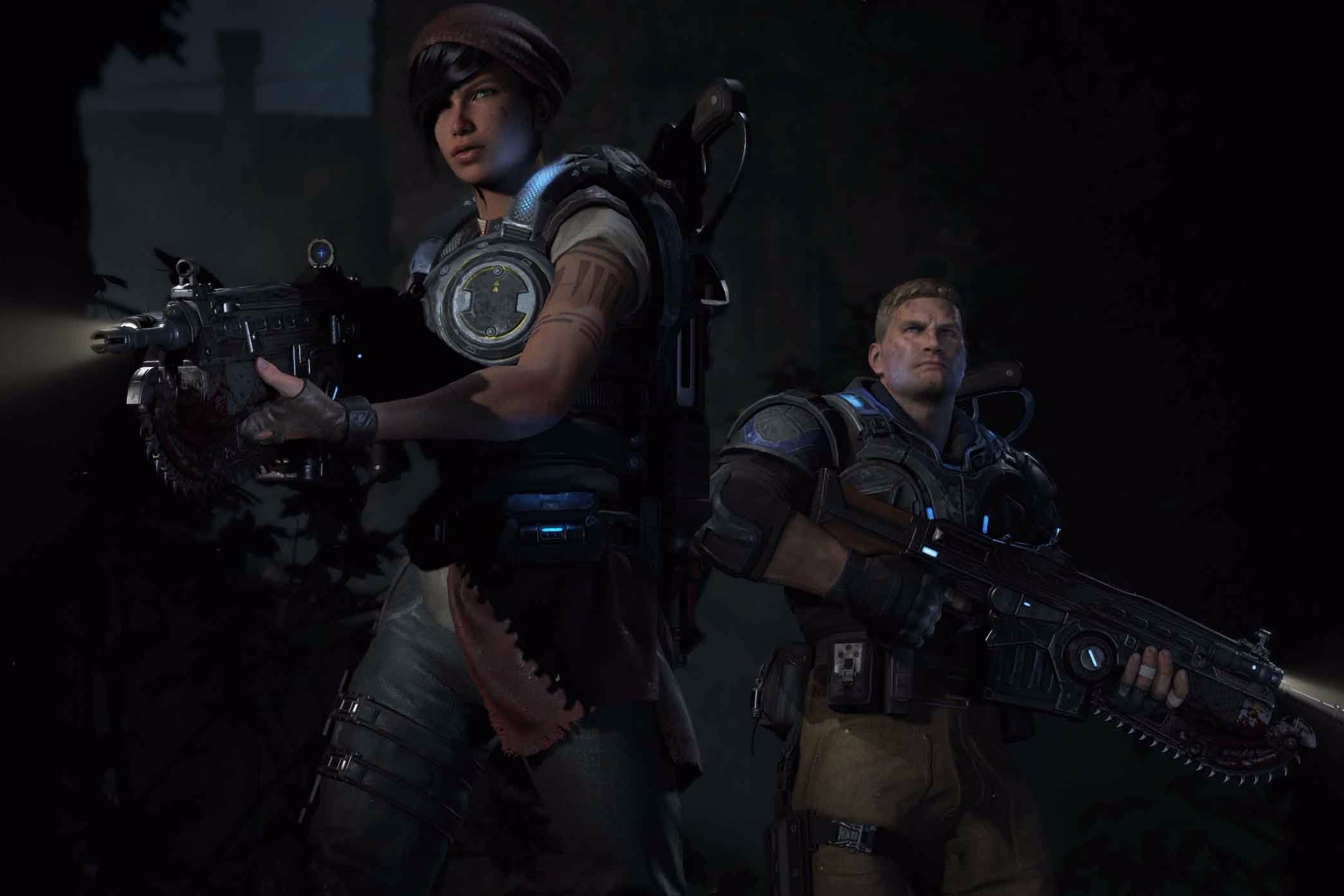 Microsoft has announced Gears of War 4 and in the same breath unveiled gameplay footage.
In the video, below, we see two new characters explore a dark and creepy environment. There's wind, crumbling structures and a bit where some monster goop splashes on the screen. Nice! Then, the pair face off against huge and horrible monsters.
Traditional Gears mechanics are present and correct, including cover-based third-person shooting, brutal chainsaw action and barrel rolls.
Gears of War 4, developed by Microsoft-owned studio The Coalition, is due out holiday 2016.
Meanwhile, Microsoft confirmed the oft-rumoured Gears of War: Ultimate Edition, a 1080p resolution, 60 frames per second (in multiplayer) remaster of the original Gears of War due out 25th August. A one week public beta begins tonight.
To get in on the beta you need an Xbox One, obviously, an Xbox Live Gold membership and enough storage space to download the beta, which is around 7GB. Register your interest at the new and improved Gears of War website.
Of note, the beta is Versus Multiplayer only.
Speaking of the Ultimate Edition, Microsoft announced those who buy the game get access to the Gears of War 4 beta, scheduled to begin at some point in 2016.