Gas Powered Games suffering layoffs shortly after launching the Wildman Kickstarter
UPDATE: Chris Taylor explains the layoffs as not wanting to gamble his employees' livelihood. Asks fans whether he should continue the Kickstarter.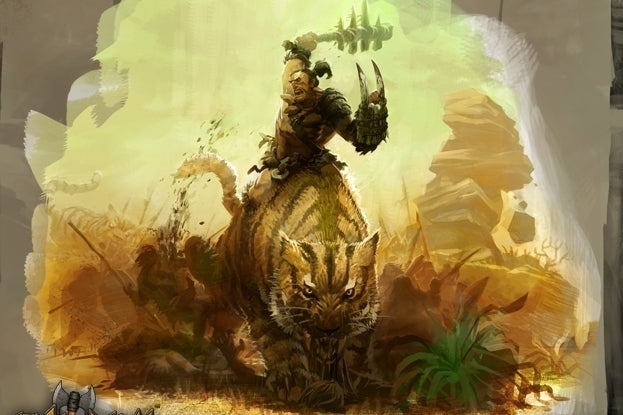 Update: Gas Powered Games founder Chris Taylor has issued a video update explaining the situation.
Evidently he felt uneasy about gambling his employees' livelihood on Wildman, because if it failed he'd have to shut down the company and no one would receive their severance or unpaid PTO. Thus, he decided the merciful thing to do would be to lay off "a substantial number of the team" and rehire them back if they're still available if and when the Wildman Kickstarter hits its goal. Given the bleak situation Taylor is wondering if it's even worth continuing the Kickstarter campaign as people may have given up on the company, so he's asking people to vote with their comments.
Currently the reception to his stark assessment of the situation has been overwhelmingly positive, if the comments on the Wildman Kickstarter are anything to go by.
"Please keep the campaign going. I love your company and I think that Wildman is the most exciting project on Kickstarter right now," said commenter Jason Zapasnik. "Never give up! Never surrender!" said someone named Patrick. "I vote for keeping it going, not only with my comment, but with my money. Hang in there and believe in your fans," said commenter Dustin Smith. "We believe in you and Wildman."
What do you think? Should Taylor throw in the towel or keep on fighting the good fight?
Original story: Dungeon Siege and Supreme Commander developer Gas Powered Games may be shutting down, according to a report at Kotaku.
Evidently four sources have come forward saying that almost everyone at the company has been laid off. Gas Powered Games CEO and Total Annihilation creator Chris Taylor confirmed that there has been a layoff, but he hasn't revealed its severity just yet.
"We do have a layoff, and we'll be updating our Kickstarter as well with details," Taylor told Kotaku. "I'm way behind, so many wonderful people to talk to and share stories with, so it just takes time. It's actually been a fairly positive experience, because I run a very open company and everyone knows what's going on."
It was no secret that Gas Powered Games was in dire straits and Taylor even told Gamasutra he was "betting the company" on its upcoming Kickstarter-funded action RPG/RTS hybrid Wildman. The Kickstarter has been up for four days and it's currently at $174,628 towards its $1.1 million goal.
At least one source suggested these layoffs were due to the Kickstarter's poor performance, though it hasn't been that bad and Gas Powered just added some gameplay footage of Wildman yesterday that would have likely increased its funding.
We've reached out to Taylor and Gas Powered Games for comment on both the company and Wildman's current status and we'll update as we hear back.
Will you support Eurogamer?
We want to make Eurogamer better, and that means better for our readers - not for algorithms. You can help! Become a supporter of Eurogamer and you can view the site completely ad-free, as well as gaining exclusive access to articles, podcasts and conversations that will bring you closer to the team, the stories, and the games we all love. Subscriptions start at £3.99 / $4.99 per month.