Gas Powered Games cancels the Wildman Kickstarter with four days left to go
Failed to meet half its $1.1 million goal, looking for funding elsewhere.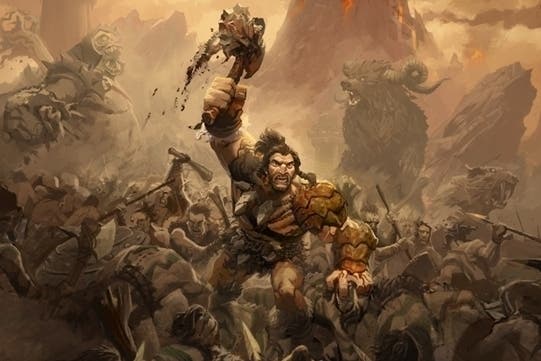 Last month Gas Powered Games CEO Chris Taylor admitted he was "betting the company" on the crowdsourced action RPG/RTS hybrid Wildman. Well, it looks like he bet and lost if his statement holds true, as today Gas Powered announced that it's canceling the Wildman Kickstarter following its poor performance that failed to meet half of its $1.1 million goal with only four days to go.
"At this point, it makes sense for us to focus our attention on other ways to keep Gas Powered Games running," said the developer in its final update. "Unfortunately, we are unable to share any specifics in public. When we have news to share, we will be posting it on our site. If you want status updates, or if you want to continue discussing Wildman and/or this Kickstarter, please consider migrating over to forums.gaspowered.com.
So does this mean Gas Powered is good and done? Not necessarily, though it certainly puts whatever remaining staff are left in a bind. Yesterday Taylor told Rock, Paper, Shotgun that at least one publisher expressed interest in lending Wildman additional funding, but only if the project met its initial Kickstarter goal.
"We've gotten a lot of phone calls from people who are interested in publishing Wildman," said Taylor. "But they would love to see us raise the money on Kickstarter, and then they'll take us the rest of the way. So we still need to fund it, but it probably means we won't have $1.1 million minus the fees. We'll have $2 or $3 million, at least."
Perhaps Taylor will be able to strike a deal anyway or find another publisher.
"We are profoundly grateful to those of you who backed this project and Gas Powered Games," said the struggling developer. "Your passion and hard work put us in a position to write this exciting new chapter in the history of GPG."