Gambling Commission warns parents about gambling websites
"They're parasites feeding off popular video games."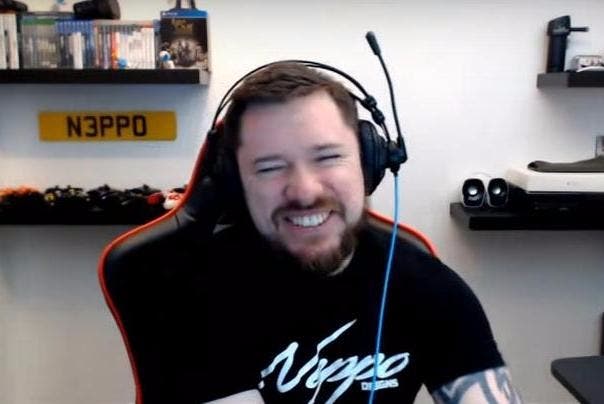 The Gambling Commission has warned parents about gambling websites, calling them "parasites feeding off popular video games".
The UK Gambling Commission recently helped secure a first-of-its-kind prosecution of two men running a FIFA gambling website called FUT Galaxy that let users place bets using FIFA's coin-based currency.
YouTuber Craig "Nepenthez" Douglas was ordered to pay fines and costs of £91k, while his business associate Dylan Rigby was told to pay £174k.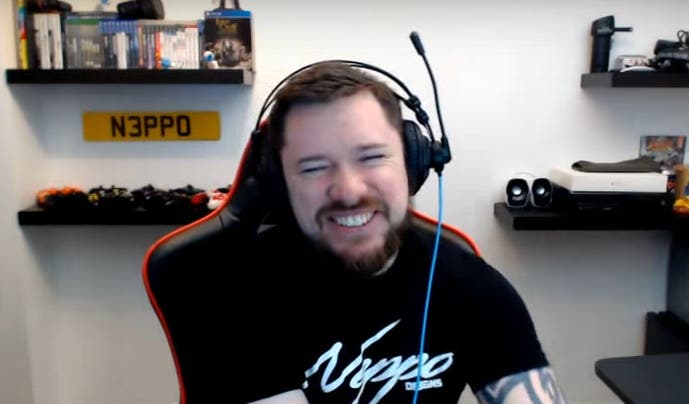 Douglas and Rigby were admonished in court for the length of time they operated the site and for allowing children to take part. Jurors heard how one 14-year-old boy lost £586 in just one day.
Video evidence from the Nepenthez channel, which enjoys 1.4m subscribers, also showed Douglas telling viewers: "You don't have to be 18 for this, because this is a virtual currency."
Now, the Gambling Commission has found there's been an increase in the popularity of unregulated third-party websites offering gamers the opportunity to gamble on the outcome of video game tournaments with in-game items. In the case of Counter-Strike gambling websites, users gamble for weapon skins. When it comes to FIFA, websites use FIFA Ultimate Team coins as currency.
Many of these sites, the Gambling Commission said, are illegal.
"Mums and dads could be giving money to a child thinking that they are playing a computer game when in fact they are gambling and this is real worry," Gambling Commission CEO Sarah Harrison said.
"Gambling on eSports with in-game-items is growing and we need to make sure all gambling is fair, safe, crime-free and protects the young and vulnerable."
The Gambling Commission spoke with representatives of the video game industry about the thorny subject of gambling, and according to its position paper, publishers insisted in-game items were provided in a "closed loop" fashion, which means they're not intended to be exchanged for cash, either with the publishers, with other players or with third-parties.
Of course there are plenty of websites out there that do enable trading virtual items and currencies for cash, whether the publishers and developers intend for it to happen or not. According to the Gambling Commission, the video game industry representatives acknowledged users of their networks are "occasionally" exploiting their open nature to do so.
The Gambling Commission doesn't sound particularly happy with the use of the word "occasionally".
"Based on open source research, the volume, variety and sophistication of websites advertising opportunities to exchange in-game items for cash, indicates that to term such circumvention of regulation as 'occasional' risks understating the extent of this issue," reads the paper.
The Gambling Commission said the ability to convert in-game items into cash, or to trade them for other items of value, means they have a real world value and therefore become articles of money.
And so, if a website facilitates this process, a licence is required in exactly the same manner as it would be expected in circumstances where somebody uses or receives casino chips as a method of payment for gambling, which can later be exchanged for cash.
It's important to note that the Gambling Commission stops short of blaming game companies for these websites. "We have not seen any evidence to suggest games publishers, developers or network operators are intentionally providing or advertising unlicensed facilities for gambling or entering commercial agreements with those who are unlawfully doing so," it said.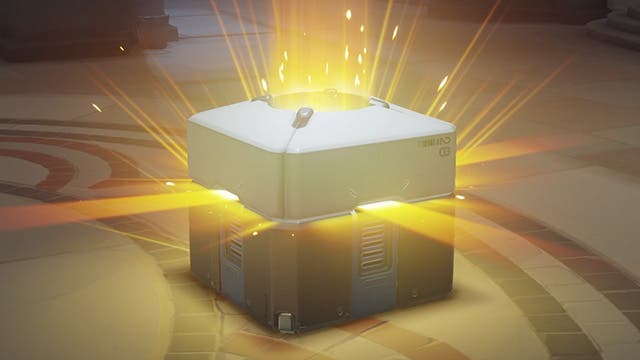 However, the Gambling Commission said video game companies should not be "passive to the exploitation of their player community by predatory third parties".
It said the risk of harm, while unintended, is still a by-product of the manner in which games have been developed and in-game economies incorporated for commercial benefit. It said it's reasonable to infer that there's an indirect benefit from these activities, given that it's the game publishers who are the ultimate source of in-game items. The publishers, the Gambling Commission said, act as "a de-facto central bank".
"Where a player loses their entire 'skin' inventory having staked them unsuccessfully on gambling activities, one option for them is to purchase new 'skins' from the games publishers, either for use within the game or for further gambling stakes," the Gambling Commission noted.
What's interesting is how this is applied to blind boxes. In so many games, you can spend real-world cash to unlock crates, cases or bundles which contain an unknown quantity of in-game items.
The Gambling Commission said this process bears a close resemblance to the playing of a gaming machine - but only if you can convert those items into cold, hard cash.
"Where there are readily accessible opportunities to cash in or exchange those awarded in-game items for money or money's worth those elements of the game are likely to be considered licensable gambling activities," it said.
"Where prizes are successfully restricted for use solely within the game, such in-game features would not be licensable gambling, notwithstanding the elements of expenditure and chance."
The Gambling Commission decided to take a closer look at video game-related gambling after one site, CS:GO Lotto, hit the headlines after it transpired it was being run and promoted by two YouTube stars on the sly.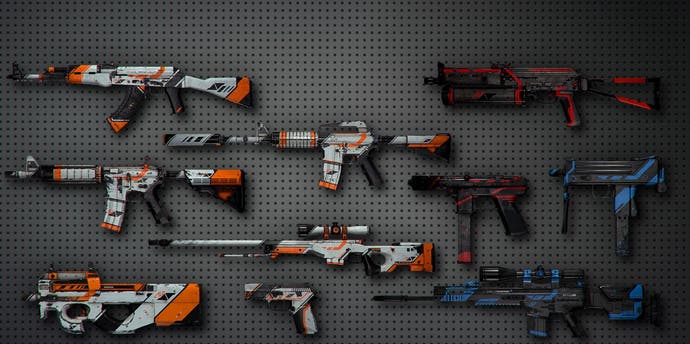 Neither Trevor "TmarTn" Martin or Tom "Syndicate" Cassell disclosed the fact they owned the site or earned money from it when showing it off as a get-rich-quick scheme to their audiences.
When this came to light, the conduct of other sites also came into question. Another YouTuber owned up to being secretly paid to promote a similar site named Steam Lotto.
Beyond the legal questions, many also questioned the moral irresponsibility of promoting gambling to a mostly-young YouTube audience.
In response to increased scrutiny, Valve has cracked down on websites that work with Steam to enable skin trading and gambling.
The Gambling Commission's Harrison added: "These unlicensed websites are a hidden form of gambling - they're parasites feeding off popular video games, presenting a clear and present danger to players including kids. Our prosecution last month demonstrates that we won't hesitate to take action."