Gambling commission is cracking down on Valve over third-party skin gambling sites
Yet Valve was victorious in a class-action lawsuit over the same topic.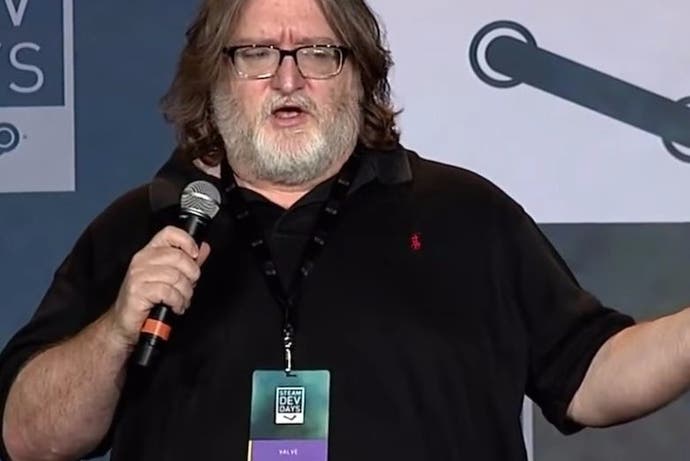 The Washington State Gambling Commission has set its sights on Valve over the proliferation of third-party sites using Steam's skin-trading system as a method of facilitating gambling.
The skin gambling racket has been a profitable business in recent years, though many sites running such operations have seemed shady. To wit: earlier this year the folks who ran skin gambling site CS:GO Lotto, Trevor "Tmartn" Martin and Tom "Syndicate" Cassell, were outed as dishonestly promoting the site they operated while pretending to be unaffiliated lucky winners.
Furthermore, YouTuber Lewis "PsiSyndicate" Stewart confessed to being paid by skin gambling site Steam Lotto to pretend that he won a bet, when in fact his winnings were staged.
When all of this was going on, Valve made an effort to shut down various skin gambling sites and released a statement explaining that it was not involved in facilitating this digital black market.
"We'd like to clarify that we have no business relationships with any of these sites. We have never received any revenue from them. And Steam does not have a system for turning in-game items into real world currency." said Valve's Erik Johnson back in July.
Yet Valve's efforts to distance itself from these sites hasn't been enough for the WSGC, which has accused Valve of facilitating the system that allows for skin gambling sites to exit.
"'Skins' transactions are usually facilitated within Valve Corporation's Steam Platform," the WSGC said in the announcement of its investigation (via eSports Betting Report). "All third party gambling sites have Steam accounts and use the Steam platform to conduct their gambling transactions.
"These gambling transactions are automated and performed by a software program or 'bot,' and have proliferated so much that a recent market report by Esports Betting Report indicates that one specific gambling website, CSGO Lounge, brought in approximately $1 billion in 'skin' gambling between January 1st and, August 1st this year alone."
"The Gambling Commission expects Valve to take whatever actions are necessary to stop third party websites from using 'skins' for gambling through its Steam Platform system, including preventing these sites from using their accounts and 'bots' to facilitate gambling transactions," the WSGC continued.
Valve now has until 14th October to explain how its operations are in compliance with the state's gambling laws. Should it fail to do so, the WSGC will "take additional civil or criminal action against the company. "
"It is our sincere hope that Valve will not only comply but also take proactive steps to work with the Commission on future measures that will benefit the public and protect consumers," the WSGC stated.
When asked for comment, Valve referred Eurogamer to its statement in July and pointed us to this Law360 post about how Valve recently won in a class-action lawsuit against the company after frustrated parents blamed Steam for their children losing money to unaffiliated skin gambling sites.