Funcom announces layoffs as The Secret World struggles
MMO maker insists it remains committed to its games.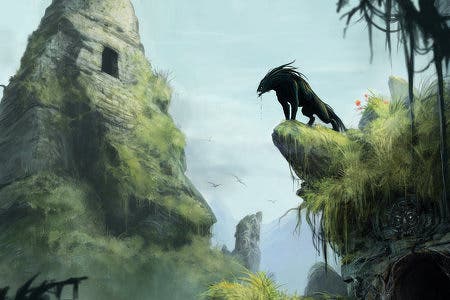 Norwegian developer Funcom has announced layoffs as its MMO The Secret World continues to struggle.
It called the layoffs "temporary" in a statement issued last night, and insisted "we have long-term plans for the company" and "we remain fully committed to all of our games". The number of employees who have lost their jobs remains unknown, but it is thought to be extensive.
Earlier this month Funcom, which runs Age of Conan and Anarchy Online, announced it was implementing "several cost-adjustment initiatives" due to the poor performance of the EA-distributed The Secret World.
After the game launched in early July Funcom's share price fell dramatically. The company blamed this on The Secret World's 72/100 Metascore review average and poor word of mouth.
"While there are very positive reviews, there are as well mixed or average reviews from various press outlets, giving an aggregated score for The Secret World of 72 out of 100, which is to be considered low, and not in line with the positive feedback received during the beta phases from both press and players," Funcom said.
"Funcom is of course disappointed with achieving such a Metascore. A game like The Secret World, which is not based on a well-known brand, is normally dependent on positive press reviews to achieve successful initial sales, in addition - but not limited - to other factors like word of mouth."
Funcom hopes to boost sales by improving the game with content updates, but admitted sales for the first 12 months following launch could be less than half of what was hoped for.
But there is hope for the future. "Funcom is pleased to see that gamer satisfaction is high, with user score of 8.4 out of 10 and higher on www.metacritic.com and other sites like mmorpg.com," it said. "This is in line with the beta surveys and beta players' feedback that the company received prior to launch. The company considers this a positive indicator of high customer satisfaction, and a solid foundation to build on the positive and engaged community Funcom has established with The Secret World."
The MMO "churn" for The Secret World is "more positive" than for Age of Conan, the in-game store is "performing as expected" and add-on packs are "performing better than expected". Funcom is also seeing higher than expected sales directly through online download stores.
It hopes with higher customer satisfaction The Secret World will "generate a more stable subscriber base" than Age of Conan. "Over time, this will enable Funcom to retain more customers and generate higher revenue."