Frontier reveals Elite: Dangerous launch price
Mercenary.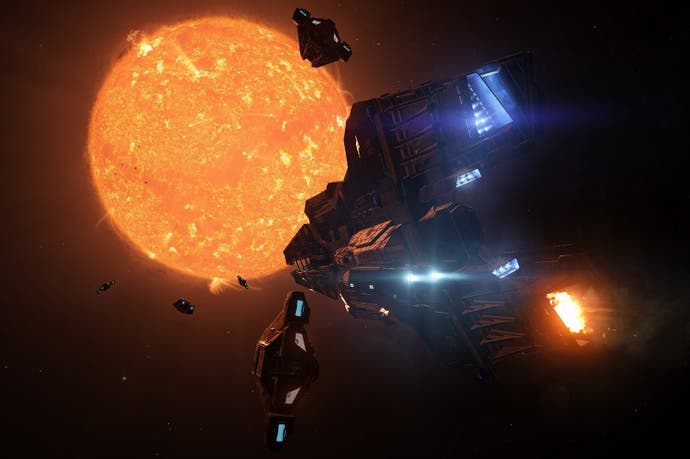 After the £200 alpha, the £100 premium beta and the £50 beta comes the launch price for space game Elite: Dangerous: £35.
That's what it costs to get the Mercenary Edition, which developer Frontier gives to all who pre-order the game. The standard edition costs £39.99.
So, what do you get in the Mercenary Edition? Here's the list:
A digital download Elite: Dangerous
Your very own Eagle fighter ship docked in a secondary location in-game
Exclusive pack of ship paint jobs
A 'day one' ship decal
A digital players guide
A digital concept art book
Plus loads more digital goodies to be announced over the coming weeks
Frontier says the only way to get these extras is to pre-order the game. Those who have already pre-ordered get the Mercenary Edition extras when the game is released.
And when will that be? Frontier is still saying 2014.
"We are hugely appreciative of everyone who has demonstrated their support for the game by backing it through the early development phase or pre-ordering the game prior to release," Frontier boss David Braben said.
"Without those people, Elite: Dangerous would not be at the stage it is today. The Mercenary Pack is our way of rewarding them before we release the game."