Gameplay footage of Xbox One exclusive Quantum Break
And new iOS project Agents of Storm.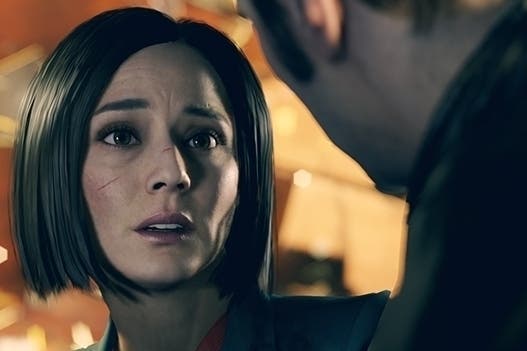 Quantum Break developer Remedy Interactive has shown off the first gameplay footage of the Xbox One exclusive during tonight's VGX Awards.
Remedy also showed off a new iOS project named Agents of Storm. It's a 3D reverse tower defense title where you must attack bases on an island. Your mission is to build your base, build up a fleet and then go to war.
But back to Quantum Break, Remedy's sci-fi adventure where time is "broken" after a university experiment goes drastically wrong.
Like any good superhero tale, students Jack and Beth gain wacky time-manipulation powers - both will be playable within the game.
There's an evil corporation to fight too, which goes by the name of Monarch. It's CEO - the game's main bad guy - is playable too.
Fresh gameplay clips shown tonight during the VGX Awards showed off the game's cover mechanics (yay, low walls) and shooting.
It'll be a cross between the story-driven gameplay of Alan Wake and the stylised action of Max Payne, Remedy said, making it a combination of past projects.