Free, Star Wars Battlefront 2's downloadable content will be
Rey to go!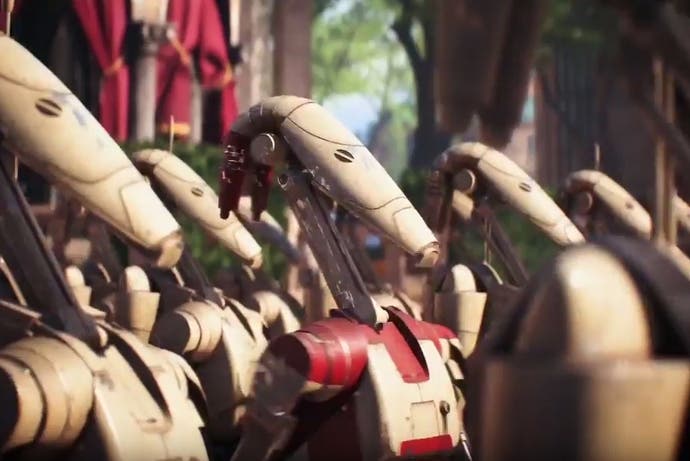 Star Wars Battlefront 2 will have seasons of downloadable content and they will be free.
Included will be new locations, characters, vehicles, modes, weapons, star cards, and more - in other words the kind of content Star Wars Battlefront 1 charged for.
Star Wars film actor John Boyega announced that his character Finn will be part of The Last Jedi season of content coming to Star Wars Battlefront 2 in December. Captain Phasma and The Last Jedi planet Crait will be included too, as will a new space map above D'Qar, new events, rewards and more.
The announcement underpinned a pretty new trailer for Star Wars Battlefront 2 that showed the gorgeous planet Naboo, from Star Wars: Episode 1 - The Phantom Menace, being blown to pieces. Naturally the action involved Darth Maul and the iconic music Duel of the Fates.
Star Wars Battlefront 2 gameplay, showing Darth Maul and Rey in action, leaked earlier today. EA is showing half-an-hour of Battlefront 2 gameplay live at E3.
Star Wars Battlefront 2 is due 17th November on PC, PS4 and Xbox One. There will be EA Access from 9th November, or you can order - for a massive £80 - the Star Wars Battlefront 2: Elite Trooper Deluxe Edition to play from 14th November.