Fraudsters force RimWorld dev to stop giving out Steam keys
"It's time to take a breather, because I can't fight this live."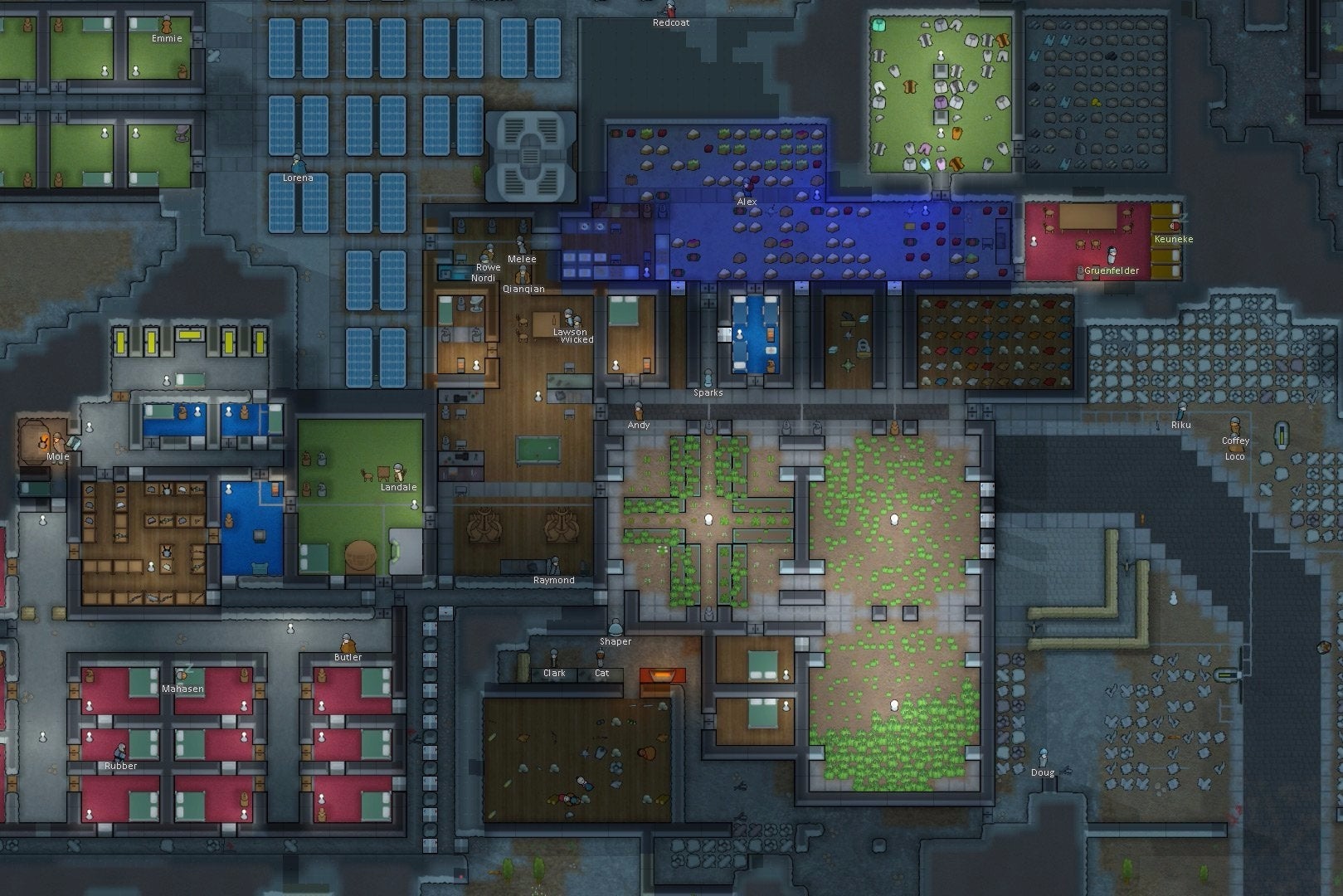 Fraudsters have forced the developer of RimWorld to stop giving out Steam keys to new buyers of his game.
Tynan Sylvester, the indie developer behind sci-fi colony sim RimWorld, said he had to shut down Steam key distribution from developer Ludeon Studios' website in order to avoid "thousands of dollars" in chargeback fees and lost sales.
RimWorld is a well-received sci-fi colony game inspired by Dwarf Fortress, Firefly and Dune. You begin with three survivors of a shipwreck on a distant world, and manage colonists' moods, needs, wounds and illnesses.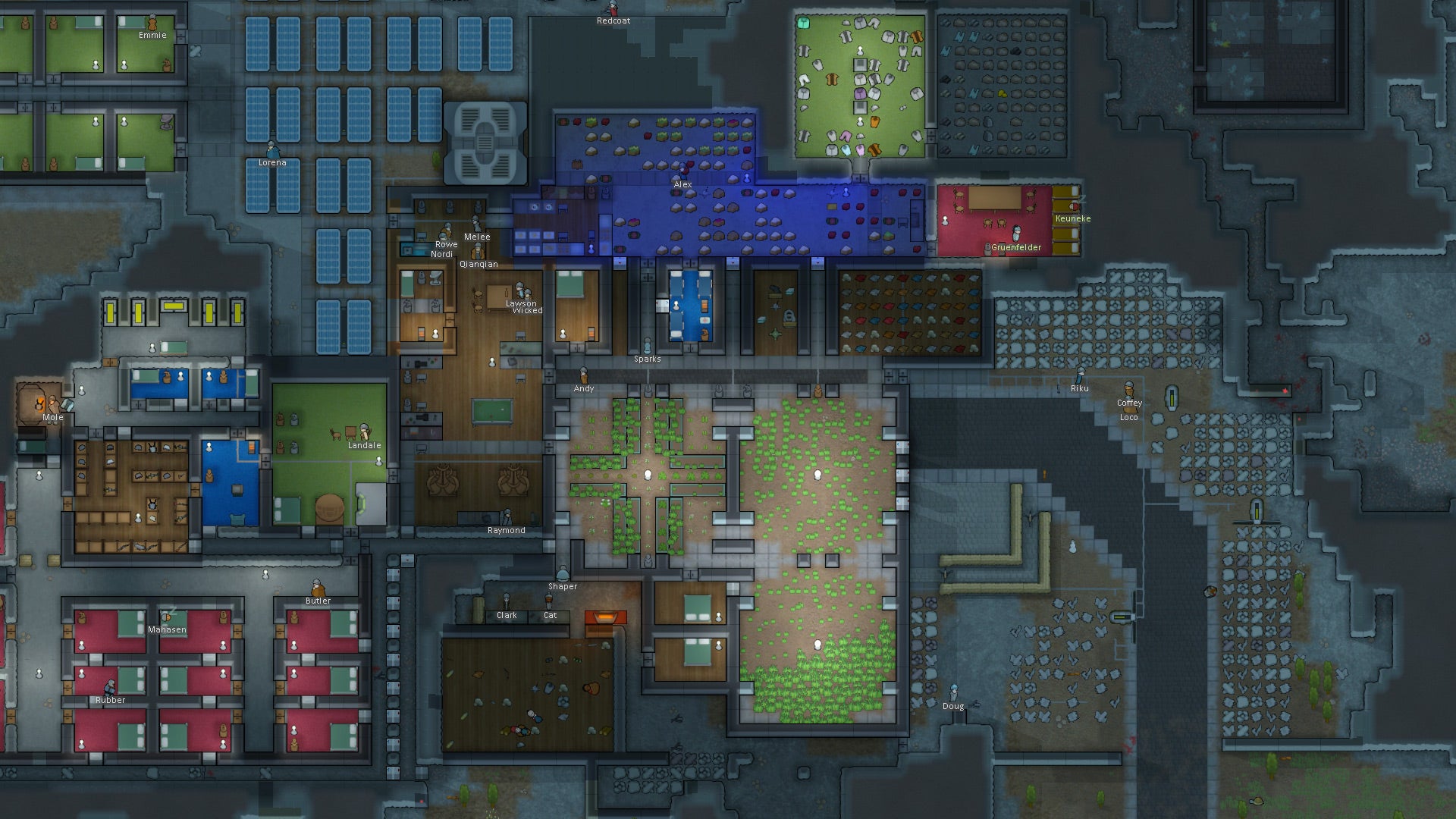 In a post on the Ludeon blog dated 17th July, Sylvester said that following RimWorld's launch on Steam as an Early Access title, his company had been "hammered by fraudsters who are obviously more experienced at this than I".
Sylvester had enabled a system to coincide with the Early Access launch where everyone who already owned RimWorld would be able to move their game to Steam. To do this, he gave out Steam keys via an automated link and key sender. All you had to do to get your RimWorld Steam key was log in to Steam via the RimWorld website, which would then ask for your purchase email. Your Steam key would then be permanently associated with your purchase email and Steam account.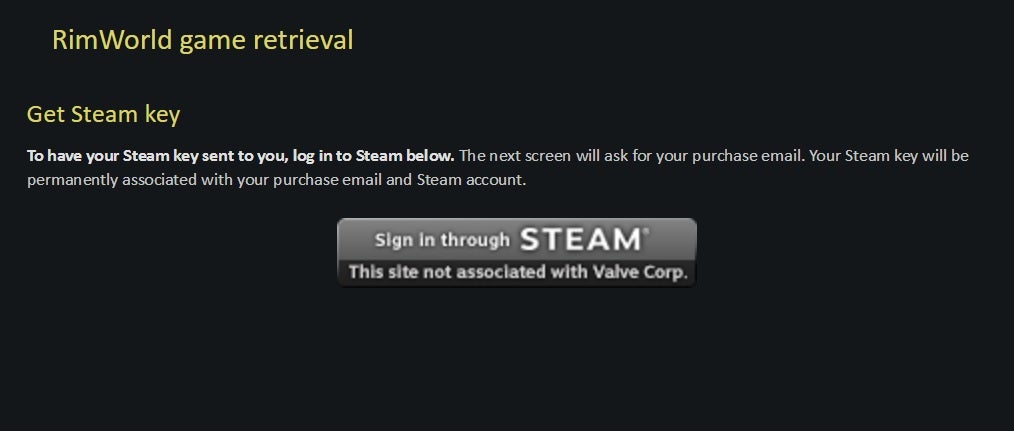 It looks like it was this system that the fraudsters took advantage of.
"All the stolen keys are being cancelled, and should be deactivated before they can be sold (or soon after, depending on how fast Valve does it)," Sylvester continued.
"The funds they were stolen with are being returned to their rightful owners. If you don't want to get ripped off by fraudsters, be sure to buy direct from Steam."
The plight facing RimWorld and Ludeon Studios' shines a light on one of the biggest issues in PC game publishing right now: that developers may face crushing chargeback fees from stolen credit cards used to buy games. Fraudsters make money by selling these keys on via eBay-style PC game websites.
One such website accused of playing a part in the murky world of PC game key reselling is G2A, which has in recent weeks moved to legitimise its business. Incidentally, RimWorld Steam Early Access keys are available from G2A for as cheap as £17.40. The game costs £22.99 on Steam, or $30 from the RimWorld website (around £23).
The situation is particularly unfortunate for Sylvester, who had asked fans to buy the game directly from the RimWorld website to ensure as much of the money would end up in the developer's hands as possible (Valve takes a 30 per cent cut of sales on Steam).
Now, buying from the RimWorld site gets customers a DRM-free copy of the game as before, but no Steam key.
For now, then, if you're interested in buying RimWorld, it's probably best to get it from Steam.