Flipnote Studio April Fool's ends in creator being harassed
Draw your own conclusions.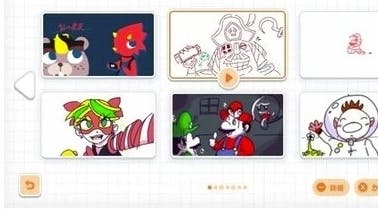 Numerous Nintendo fans (and fan sites) this week fell foul of a fake Flipnote Studio revival - and now the person behind the intended April Fool's joke is receiving a torrent of abuse.
It all began at the weekend, when a detailed set of images popped up online purporting to be of a Switch remake for the DS and 3DS doodler. The screenshots were said to have been posted by a Japanese user who gained access to a beta version, and included illustrations of obscure Nintendo characters from forgotten games such as Giftpia and Chibi-Robo. Some fans took these to be teases for new games in those series, too.
Flipnote Studio was a popular animation app made by Nintendo originally for the DSi, with a sequel for 3DS. It lets artists showcase simple drawings and animation, and grew to have a cult following.
So there was excitement when these screenshots of a supposed Switch version were passed round social media - something only further fuelled when they were picked up by YouTube channels and larger websites that did not seek to confirm their veracity.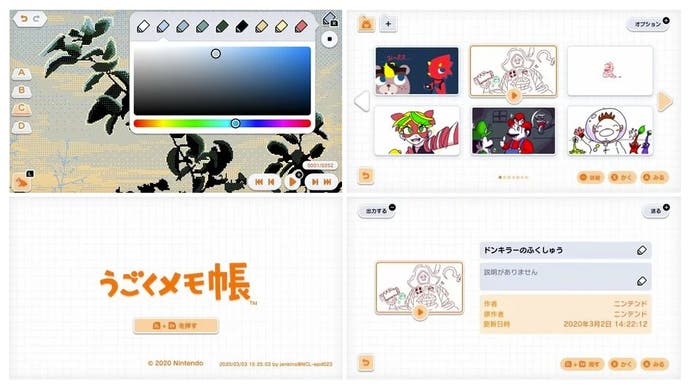 Today, however, the screenshots were revealed as an April Fool's by their creator. Writing on Twitter, they claimed the idea had been intended as a joke for a couple of small Discord groups, which quickly blew up as it was passed around.
The message was met with a toxic response from Nintendo fans, enraged it was all a ruse.
"Honestly, go fuck yourself," one reply reads. "Why not spend your time creating something useful instead of misleading a bunch of people into thinking something good is around the corner?"
"Fuck you for actually giving us hope," wrote another. "I hate you," wrote another. "You will rest in peace," wrote another.
The Twitter user has now removed the images from their account, and set it to private to stave off further abuse.
Nevertheless, the images remain easy to find online - shared among the many fans who only a few days ago had been happily discussing the creations. For a community meant to revolve around creativity, it's a shame to see the vitriol this has garnered.