Five Nights at Freddy's 3 teaser sure is creepy
Freddy's back.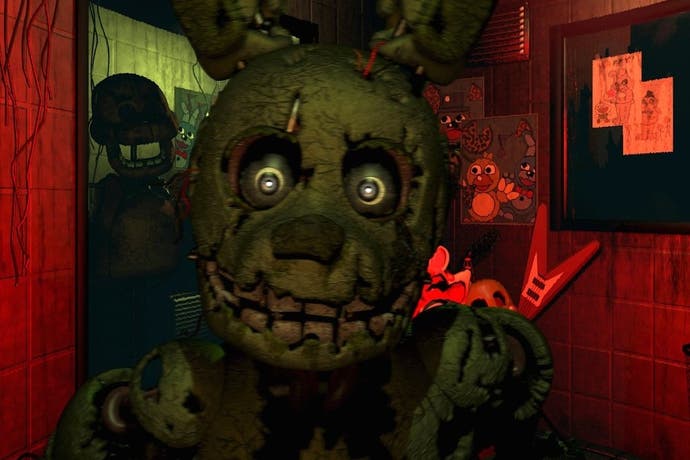 Five Nights At Freddy's 3 has received a Steam Greenlight page and disturbing debut teaser trailer showing how good old Freddy Fazbear has held up over the three decades since the pizza place of his namesake shut down. The years have not been kind to him.
We don't see much in the way of gameplay, but we do get a glimpse at this latest iteration's new animatronic models and creepy corridors.
Series creator Scott Cawthon described this third outing's premise as follows:
"Thirty years after Freddy Fazbear's Pizza closed it's doors, the events that took place there have become nothing more than a rumor and a childhood memory, but the owners of "Fazbear's Fright: The Horror Attraction" are determined to revive the legend and make the experience as authentic as possible for patrons, going to great lengths to find anything that might have survived decades of neglect and ruin."
"At first there were only empty shells, a hand, a hook, an old paper-plate doll, but then a remarkable discovery was made..."
"The attraction now has one animatronic."
Five Nights at Freddy's launched on PC in August while its sequel was released a mere three months later in November. This third entry doesn't yet have a release date, but at the rate Cawthon is pumping these out, it likely won't be long before we see more Freddy.