Funko tweets Five Nights At Freddy's Security Breach characters and hints of a possible release date
Action figures are set to ship on 17th September.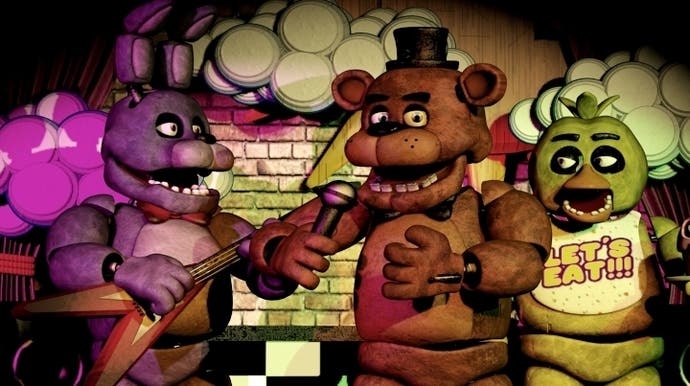 The characters from the next Five Nights At Freddy's game, Five Nights At Freddy's Security Breach, have appeared online courtesy of a promotional tweet from Funko advertising a new FNAF range of action figures and "mystery minis".
While these kinds of leaks typically come from premature social media campaigns and are usually deleted pretty sharphish, Funko's tweet appears intentional and while one of the preorder links included on the tweets doesn't take you anywhere yet, the Walmart page confirms they'll go on sale on 17th September, 2020 - perhaps to coincide with the game's release? - and confirms the characters' names, too (thanks, Comic Book).
The tweet itself remains online, despite hundreds of complaints from fans disappointed that the tweet spoils the surprise of what characters will be appearing in the game, not least because we've yet to see any trailers or in-game footage.
Some fans are also disappointed by the characters themselves, too, and the fact the majority of the mystery minis are variants of just five characters.
According to a statement allegedly made by FNAF creator Scott Cawthon, "things will be happening very, very differently going forward", and then he asked fans "not to let any of this bother you too much".
Don't forget, Five Nights at Freddy's is also set to be adapted for film by Blumhouse Productions.