First Dishonored DLC has a wave based arena battle
Second and third add-ons out 2013.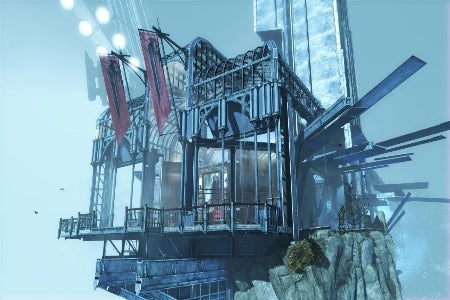 Bethesda has announced Dishonored DLC.
Dishonored: Dunwall City Trials releases in December for £3.99 / €4.99 or 400 Microsoft Points simultaneously on PC, PlayStation 3 and Xbox 360.
It includes 10 challenge maps each with 10 distinct trials designed to test your combat, stealth and mobility skills. These trials include an arena battle against waves of enemy AI, drop assassinations and a race against the clock. There are new achievements and trophies and a global online leaderboard.
That's the first DLC. The second and third add-ons will launch in 2013 simultaneously on PC, PS3 and Xbox 360, and each features a story-driven campaign.
Daud, the leader of a group of supernatural assassins known as 'The Whalers', is at the centre of the second DLC, due early spring 2013. Expect new Dunwall locales and Daud's own set of weapons, powers and gadgets. Bethesda described it as a "story-driven" campaign. How you play and the choices you make impact the final outcome, it said.
The third DLC remains under wraps. An image of the Dunwall City Trials, called Bend Time Massacre, is below.