Fire Emblem: Three Houses' latest update adds sauna, animal interactions, and more
Expansion Pass content joined by free stuff for all.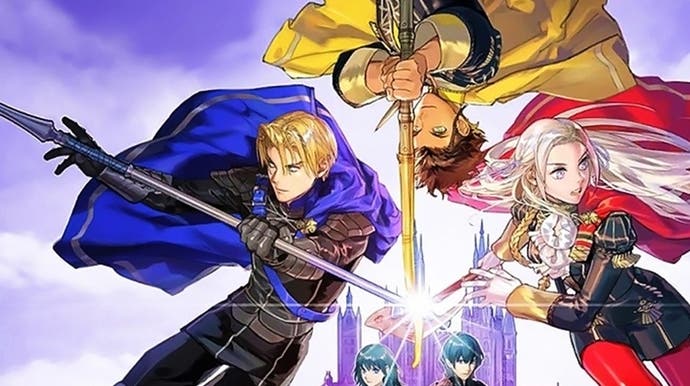 Fire Emblem: Three Houses, basically Hogwarts but with more turn-based battles and a less stringent entry policy, has just received a new update on Switch, adding the likes of sauna socialising, increased save slots, new outfits, and animal interactions for those who just can't pass a cat or dog without needing to fawn all over them.
Three Houses' update 1.10, as it's officially known, is available now and includes content and quality of life improvements for all users, alongside some additional stuff exclusively for owners of the game's Expansion Pass.
Starting with the free stuff, 1.10 makes a certain character recruitable while following the Black Eagles/Crimson Flower path, and adds the option for players to set their characters' appearance out on the battlefield. Previously it was only possible to define appearances around the monastery. The game also receives a massive bump in save slots, from 5 to 25.
Expansion Pass owners, meanwhile, get the third wave of promised paid content. Recurring Fire Emblem character Anna is now recruitable via a special quest, for instance, and the new Servants Attire, Summer Wear, and Evening Wear outfits are introduced for most students.
Additionally, Expansion Pass owners receive maid and butler battalions, new animal interactions - enabling players to feed cats and dogs, as is only right and good - and the new sauna feature. The latter provides another location for socialising with classmates and pals. "Head to the sauna and work up a sweat", suggests Nintendo.
A few more details on the features and bug fixes introduced as part of Fire Emblem: Three Houses' 1.10 update can be found in Nintendo's patch notes.