Fire Emblem Three Houses: Cindered Shadows - How to start the DLC and recruit the Ashen Wolves
Everything you need to know about the new DLC.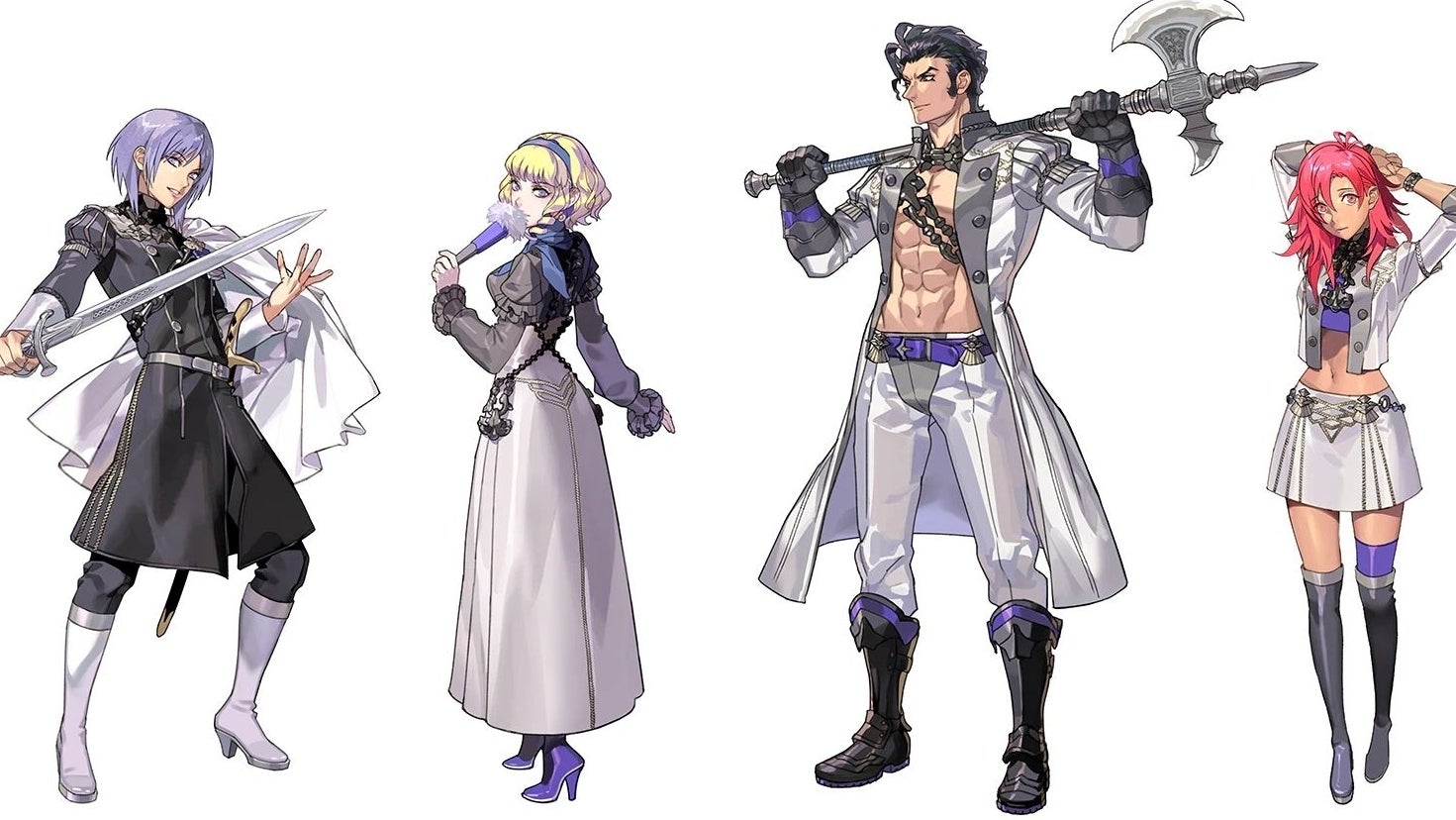 Fire Emblem Three Houses: Cindered Shadows is perhaps the biggest update to the game since launch - introducing a new storyline involving a secret fourth house, the Ashen Wolves.
Once you learn how to start the Cindered Shadows DLC, you're then on your way to recruiting the Ashen Wolves characters for the main game - as well as their new classes for other characters.
On this page:
The only way to play Cindered Shadows is by purchasing the Fire Emblem Three Houses Expansion Pass - which features all 'waves' of DLC, and costs £22.49 / $24.99 - and cannot be purchased individually.
If you're looking for assistance elsewhere in the game, our Three Houses Romance options, Three Houses characters list and House choice explainers can help.
How to start the Fire Emblem Three Houses: Cindered Shadows DLC
To start Cindered Shadows, you simply have to select 'Side Story' from the main menu. As it's a separate storyline, it doesn't affect the process of your current playthrough - making the process of starting the DLC simple.
You'll also get separate saves from the original game, so there's no risk in saving over anything.
It's worth saying though this is the fourth 'wave' of DLC for Fire Emblem Three Houses, you don't need to play previous waves - it will simply appear on the main menu once the DLC has been released.
With Fire Emblem playthroughs taking dozens of hours and involving complicated choices and relationships, putting Cindered Shadows as its own 'mode' makes it easy to experience the DLC without having to worry where you are in the story.
We do, however, recommend newcomers play the original game at least once, just to understand the world of Three Houses before heading into the DLC.
However, it does eventually interact with your main save files in several ways.
How do you recruit the Ashen Wolves characters from Cindered Shadows into Fire Emblem: Three Houses?
Though Cindered Shadows is a separate storyline, the characters introduced in the DLC - the four Ashen Wolves - and their respective classes can be used in your main playthroughs.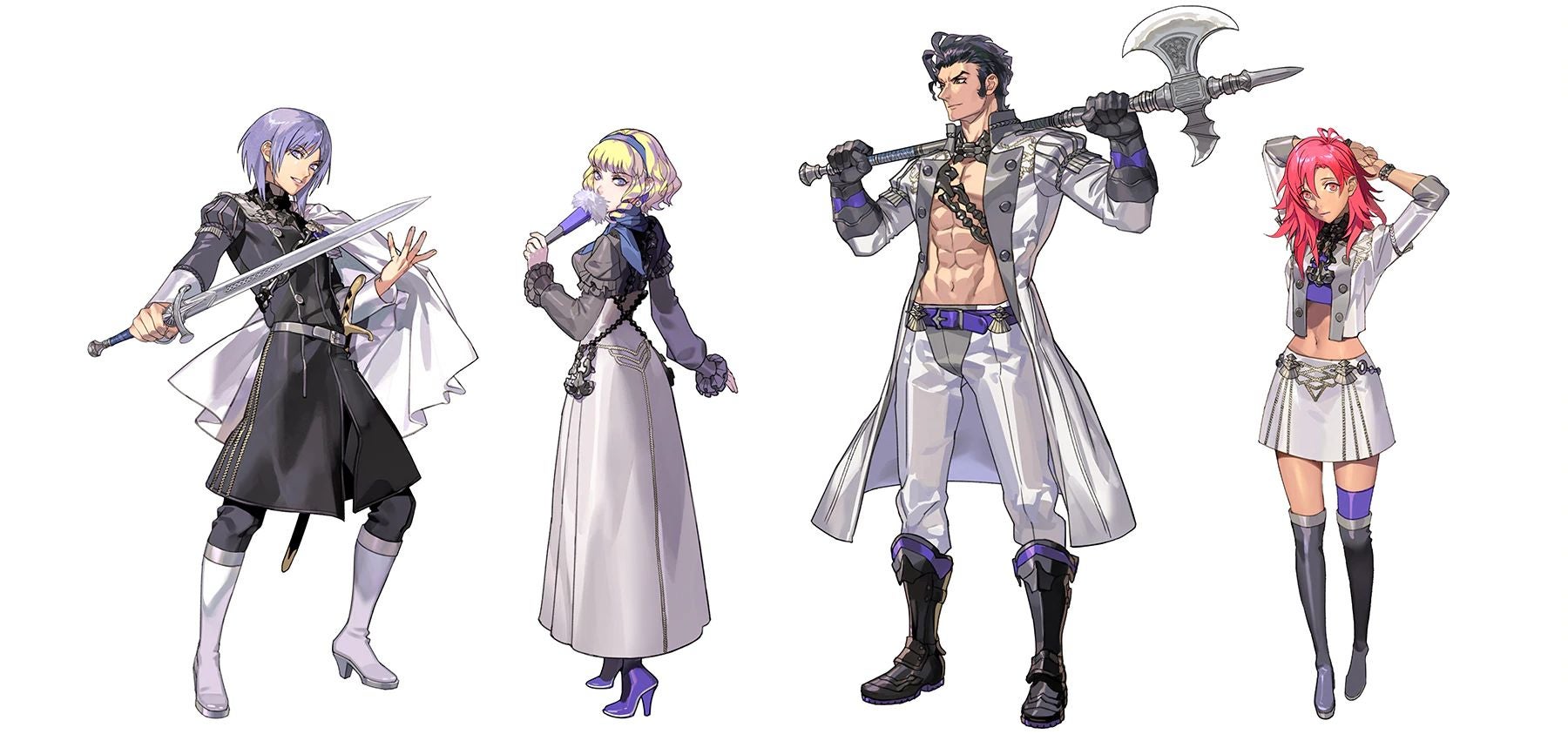 To recruit the Ashen Wolves in Fire Emblem: Three Houses, you must play through the DLC until certain points in the side story, where specific characters will unlock.
Constance is able to be recruited once you complete Chapter 2 of the Cindered Shadows side story
Balthus is able to be recruited once you complete Chapter 4 of the Cindered Shadows side story
Hapi is able to be recruited once you complete Chapter 5 of the Cindered Shadows side story
Yuri is able to be recruited once you complete Chapter 6 of the Cindered Shadows side story
Once you have them unlocked, load up a save in the original game and you should get a notification telling you about a shady merchant that resides near your personal quarters.
Talking to this man will let you travel to the town of Abyss and recruit the Ashen Wolves.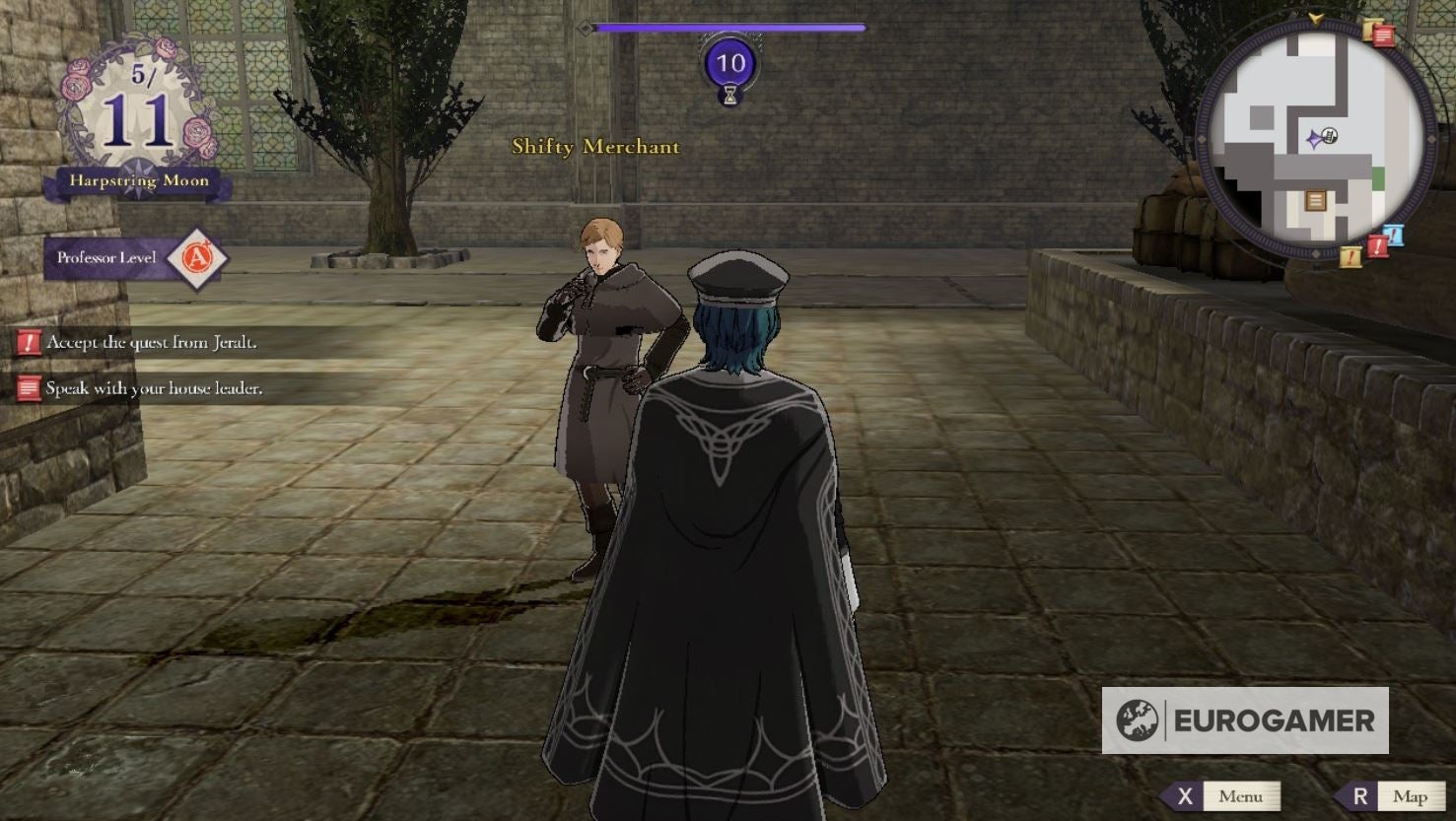 Meanwhile, the new Trickster, War Monk / Cleric, Dark Flier and Valkyrie classes unlock once you complete Chapter 1 of Cindered Shadows. However to use them, you must be level 20, have the correct certification for that class, and have an Abyssian Exam Pass. This can only be acquired in Abyss.
Finally, completing the DLC will reward you with 10,000 Renown and Chalice of Beginnings item - which "nullifies extra effectiveness" and "allows counterattacks at any range".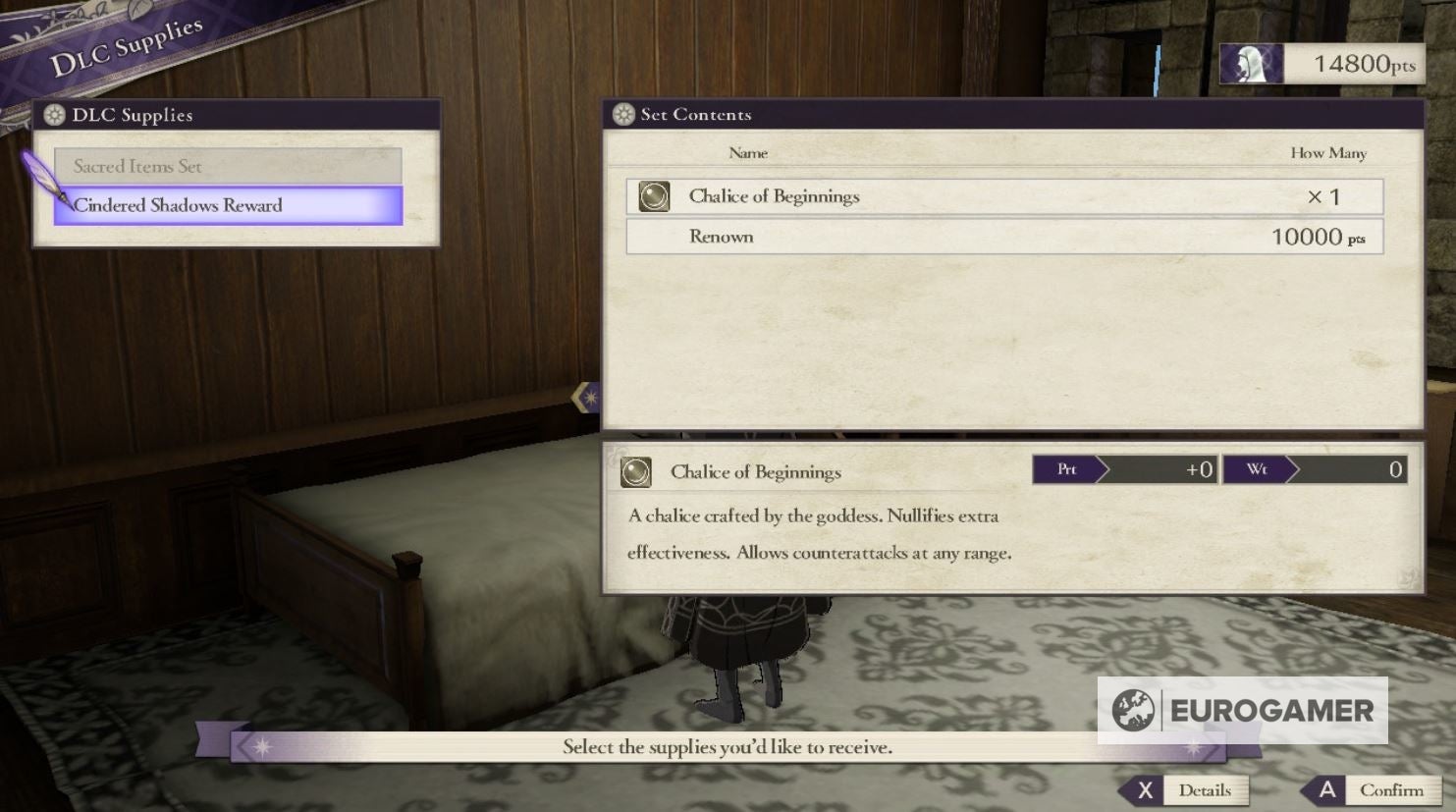 These unlocks will affect all playthroughs - so you only need to play through the DLC once for them to appear in every current and subsequent save file.
Once an Ashen Wolves member has joined your House, they can be take part in activities and taken into battles, just like any other student. They will also stay with you for the remainder of the game.
We assume they will have the same character events - such as the Goddess Tower, as well as paralogues - as other characters, and not be like Anna, who can join your house, but doesn't have any supports or events outside of her paralogue.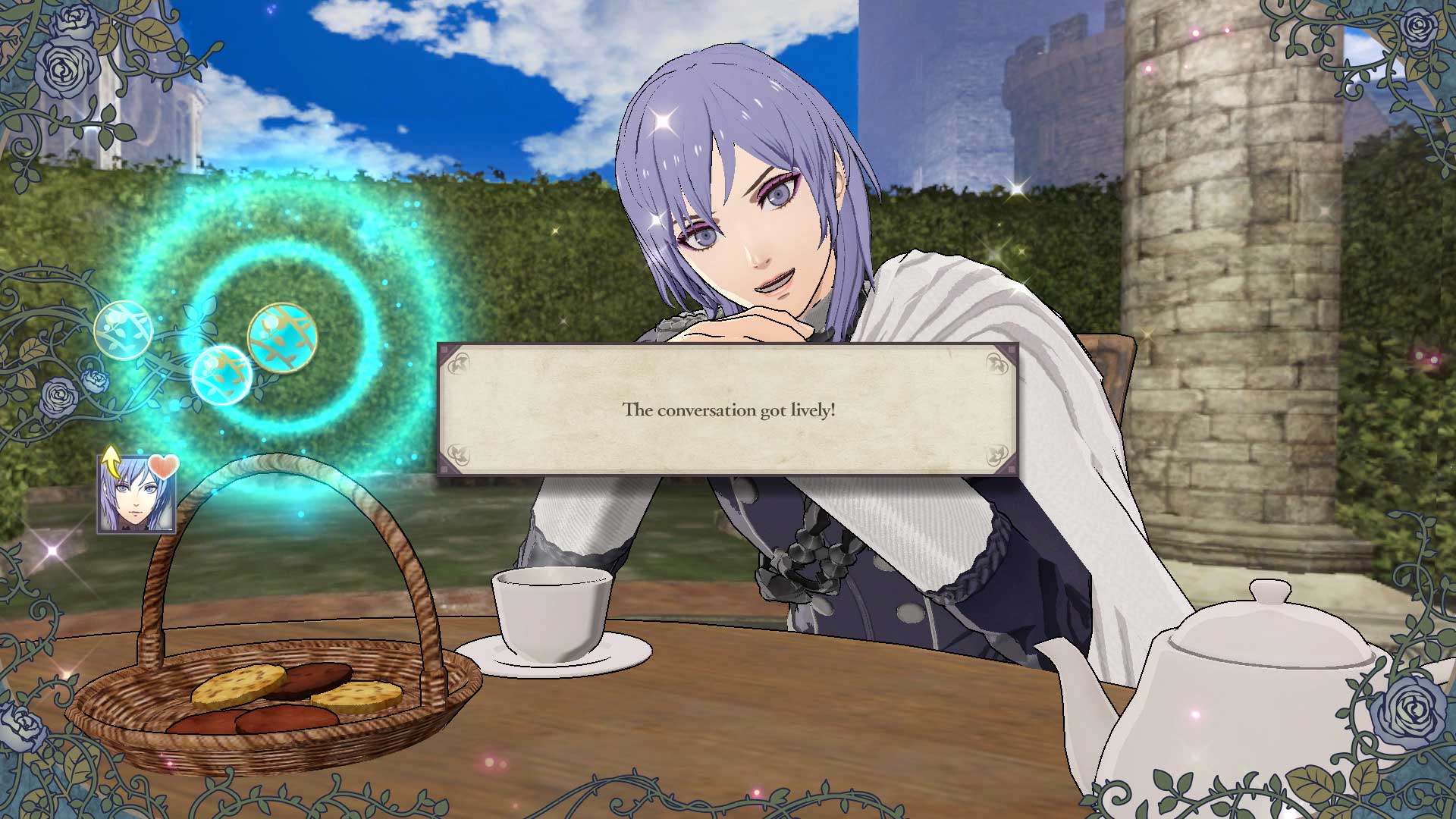 How does the Cindered Shadows DLC in Fire Emblem: Three Houses work?
Cindered Shadows is a separate storyline to Fire Emblem Three Houses, meaning things work a little differently to the main playthrough:
As Cindered Shadows is set in a new location (the Abyss, underneath the monastery), it won't adopt the calendar timeline of the main game or feature the same side-activities. Instead, you talk to people and then go straight into the next battle.
The DLC is described as being "fairly difficult" and lasts between 8-10 hours, according to ryokutya2089 (via reddit).
You will have pre-determined party members to fight alongside. These include the three House leaders Edelgard, Dimitri and Claude (joining forces for the first time), one student from each house - Lindhardt, Ashe and Hilda - and the four Ashen Wolves Balthus, Yuri, Hapi and Constance.
The four Ashen Wolves classes are Trickster, War Cleric (female) / War Monk (male), Dark Flier (or Dark Pegasus in Japan) and Valkyrie, and once unlocked in the main game, can be learned though obtaining an Abyssinian Exam Pass in the Abyss. Each Ashen Wolf you recruit has one Abyssinian Exam pass on them.
In the DLC these classes are preset for the Ashen Wolves characters and cannot be changed, according to a translation by SatsumaFS on Twitter.
As well as the four Ashen Wolves, a new non-playable character will appear in the Abyss named Aelfric.
There is also a weapon shop and forge in the Abyss, but since there's only a limited amount of money you can have during the DLC, you have to pick and choose your purchases and upgrades wisely.
Will you support Eurogamer?
We want to make Eurogamer better, and that means better for our readers - not for algorithms. You can help! Become a supporter of Eurogamer and you can view the site completely ad-free, as well as gaining exclusive access to articles, podcasts and conversations that will bring you closer to the team, the stories, and the games we all love. Subscriptions start at £3.99 / $4.99 per month.