Final Fantasy creator reveals concept video for cancelled RPG
For Cry On out loud.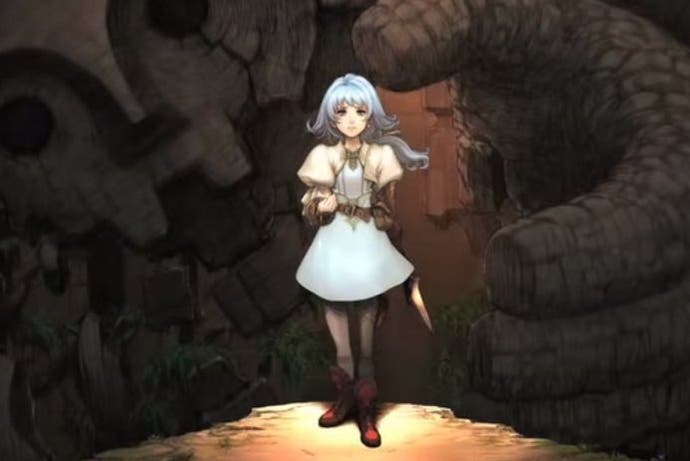 Back in 2005 Final Fantasy creator Hironobu Sakaguchi announced an RPG for Xbox 360 entitled Cry On. The game never came to fruition, but just last week Sakaguchi released an animated teaser for the now dead project.
In development at Sakaguchi's studio Mistwalker Corporation, with assistance from Drakengard developer Cavia, Cry On was set to follow the exploits of a young girl and her tiny stone familiar, a creature called a Bogle capable of growing into a colossal giant. The game would cast players as both the girl, Sally, and her giant pal as they'd use their different sizes and skills to overcome various challenges. Sally would handle the exploration and puzzle side of things, while her overgrown companion would be used primarily in combat.
Final Fantasy composer Nobuo Uematsu was set to score Cry On, while Drakengard 2 character designer Kimihiko Fujisaka was also on board.
Alas, the project never came to fruition and Mistwalker instead went on to make Blue Dragon, Lost Odyssey, The Last Story and Terra Battle, among other games. Cavia then made its swan song, Nier, in 2010.